Festival Western du Boisé





Description
The Festival Western du Boisé is an annual event that celebrates western culture. It includes an acrobatic motocross show, the only rodeo in Saguenay, a gymkhana competition for horse lovers, as well as regional country music shows with talented artists. It's a unique opportunity to immerse yourself in the western world and discover the traditions and values ​​associated with it. Lovers of extreme sports, country music and western traditions won't want to miss this exciting event.
We want to provide an unforgettable experience for each member of the family, from the youngest to the oldest. Everyone can enjoy the party.
What sets us apart is the location of the site. Installed on a private lot with unlimited access to parking and plenty of space for recreational vehicles, the location is ideal for the event.
The western decor with its woodwork, popcorn and cotton candy, line dancing, cowboy hats worn proudly, quickly puts you in the festive and western atmosphere.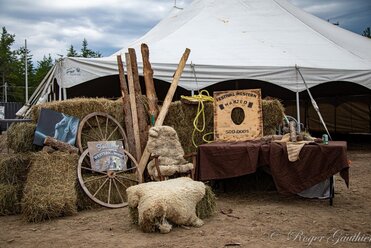 Who is this activity for?
Family activity
Family activity 5+
Family activity 8+
Family activity 12+
Adults
Event date(s)
August 17 to 20, 2023
The displayed schedule may be subject to change. For any questions, please refer to the company's website or contact the company directly.
Period of operation