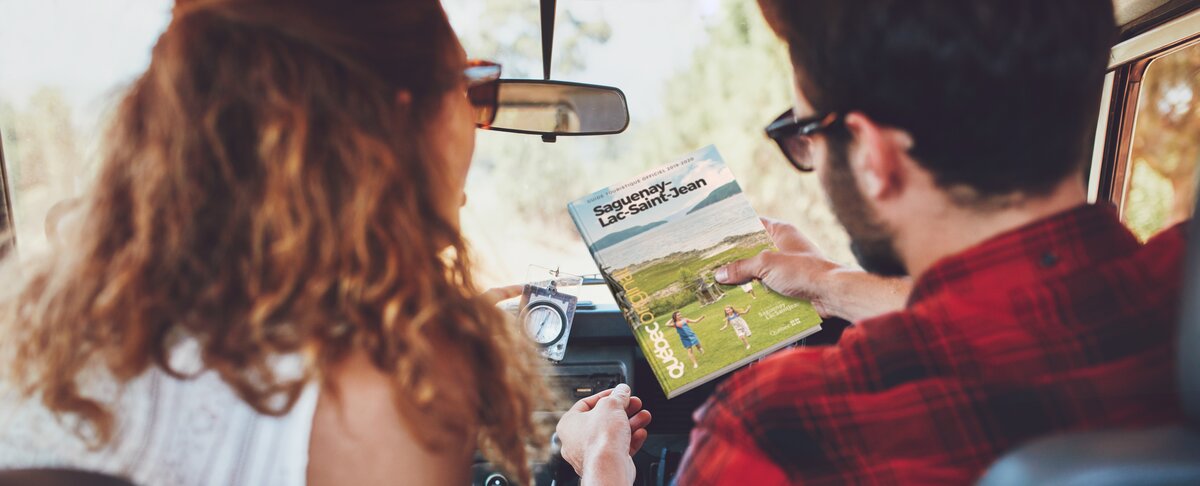 Want to plan your stay in Saguenay–Lac-Saint-Jean? The region is full of tools to help you learn more about the attractions to see, the cozy accommodations and the incredible experiences in the area. Check out, download and order tools to help you plan your visit to the region and make sure you don't miss anything!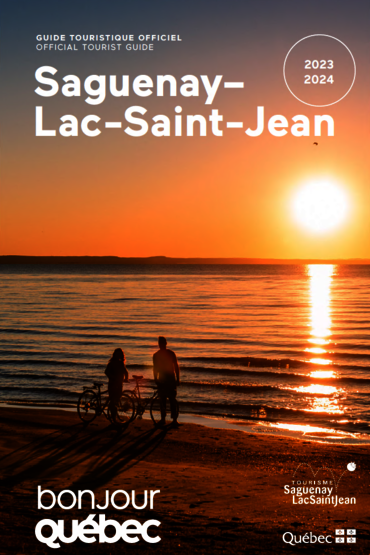 Official Tourist Guide 2023-2024
Learn more about the attractions of our beautiful region, get an overview of the territory thanks to the included maps, the presentation of our towns and villages and our official routes.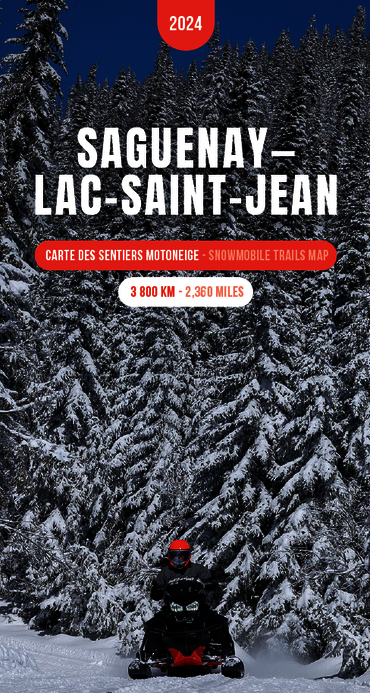 Snowmobile Trails Map 2023-2024
Snowmobiling is one of the most popular hobbies when the snow accumulates in the Saguenay-Lac-Saint-Jean region. The trails, accommodations, and restaurants offer you incredible experiences that make many people come from far and wide to ride the snowmobile trails of our beautiful region.
Consult this map to see the trails, services and accommodations and to know the access rights to the trails.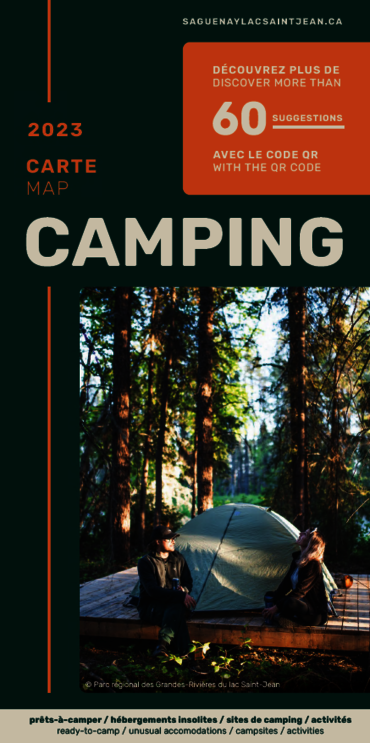 Camping Map 2023
Whether you're yearning for the comfort of ready-to-camps or the rustic charm of camping, when you stay in Saguenay-Lac-Saint-Jean, you are sure to have peaceful nights and unforgettable moments.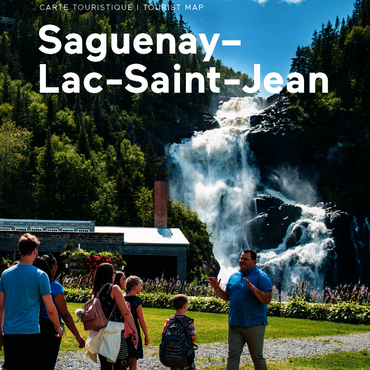 Regional Map
The complete and practical tool you need when visiting Saguenay–Lac-Saint-Jean.
Giving you an overview of the destination, this map is easy to carry and shows you the way to the services and attractions of the region. Discover regional roads, towns and villages as well as several alternatives to enhance your stay, such as must-see attractions and tourist information offices.
Whether you are traveling by car, motorcycle or bicycle, this map is your best ally to make your way around the region.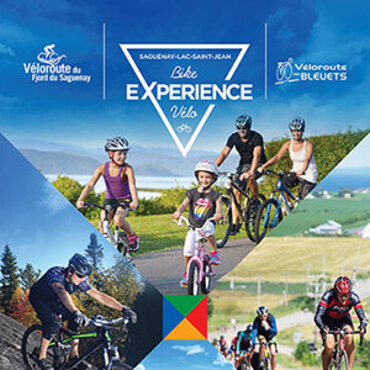 Bike Experience Map
Plan your cycling trip in the Saguenay-Lac-Saint-Jean region by purchasing the Expérience Vélo tools. The region is surrounded by more than 700 km of cycling trails that allow you to discover it from top to bottom, from the fjord to Lac Saint-Jean.
Discover all the cycling routes in the Saguenay-Lac-Saint-Jean region with these practical tools!
* Shipping costs apply