Véloroute des Bleuets
The Saguenay-Lac-Saint-Jean region is without a doubt an ideal destination to discover by bicycle. The experiences offered are diverse and suitable for everyone. Did you know that the region has two major Véloroutes that together total more than 700 km of cycling routes? And for thrill-seekers, the region's mountain bike centres also have something for everyone. Services adapted to cyclists have been developed over the years, making it easy, pleasant and accessible to prepare your stay on two wheels in the region.
Free tools have also been developed to help you plan your trip and are just as useful to accompany you on your journey. Order them for free.
A website dedicated to the regional cycling experience brings together all the practical information you need to plan your next getaway. Go to the bike experience website.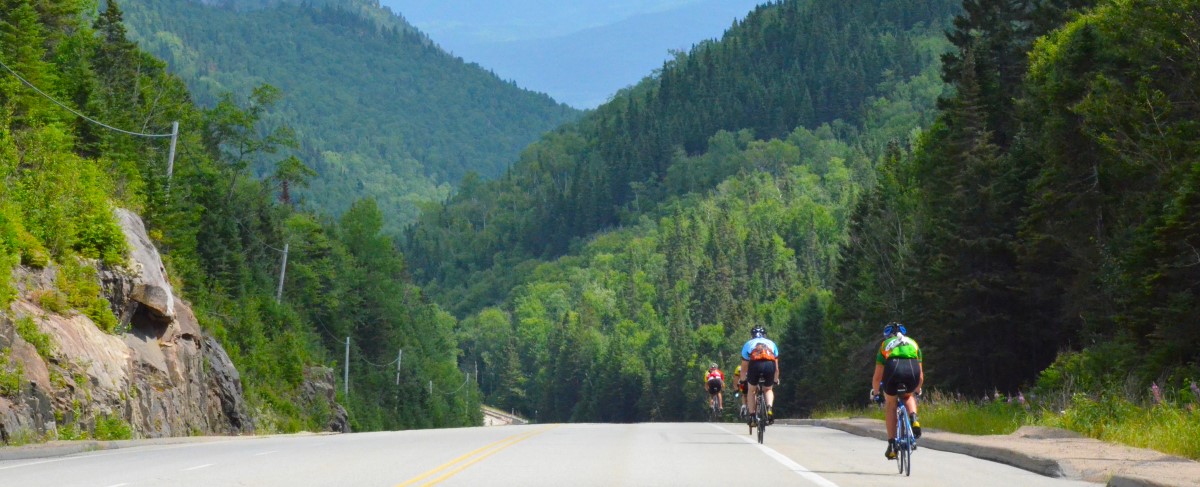 Véloroute du Fjord-du-Saguenay, photo credit : Jean-Michel Descoste
Bike paths
The Saguenay-Lac-Saint-Jean region has two official bicycle routes. Its cycling network is also made up of bicycle paths in most of its municipalities. Most of its network is made up of marked and safe circuits that are part of the Route verte.

Véloroute des bleuets
Various services
The services for cyclists are well developed. Several companies offer equipment rental services, organization of stays and guided expeditions. There are even accommodations that hold the "Bienvenue Cycliste" certification from Vélo Québec, which you can easily find by consulting the regional business listings.
Several companies offer bike rentals throughout the region.

Various companies offer a shuttle service to transport cyclists from one point to another or to transport luggage.
Organization of cycling trips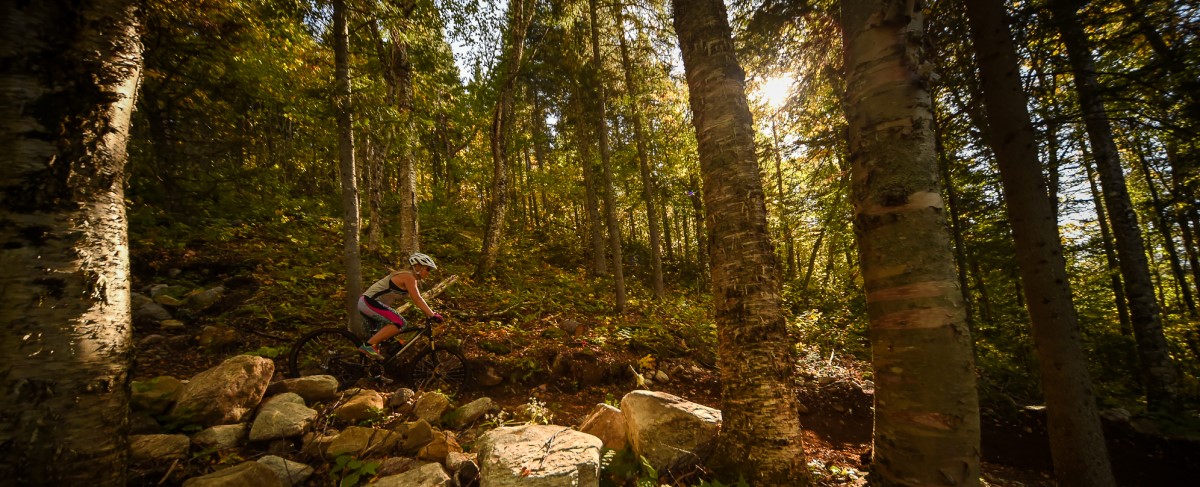 Photo credit : Fabrice Tremblay
Mountain biking
The region also has several mountain biking centers as well as sites with trails accessible to this practice. They are located throughout the region, around the lake, in Saguenay and in the Route du Fjord sector. Some places also offer equipment rentals.
For more detailed information on mountain biking in Saguenay-Lac-Saint-Jean, visit the official website of the regional cycling experience.
Mountain bike centres in Lac-Saint-Jean
Club Tobo-Ski, Saint-Félicien
Mont Lac-Vert, Hébertville
Centre Dorval, Alma
Sentiers du Banc-de-sable, Métabetchouan-Lac-à-la-Croix
Centre plein air Do-Mi-Ski, Dolbeau-Mistassini
Pointe des Américains, Alma
Saguenay's mountain bike centres
Multi-service centres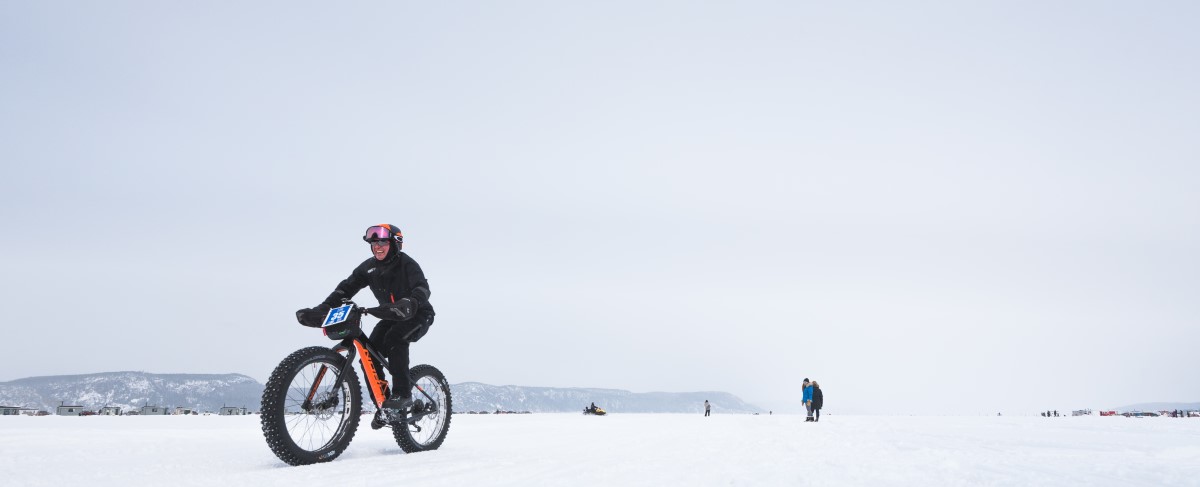 Fatbike
It's no secret that fatbike riding has become very popular in the last few years. Several regional companies have developed different routes to enjoy this sport in winter. For the more adventurous, an annual international event has been taking place on the ice of Lac Saint-Jean in February for over a decade.
For more detailed information on Fatbike in Saguenay-Lac-Saint-Jean, visit the official website of the regional cycling experience.
Centre Dorval, Alma
Centre plein air Bec-Scie, Saguenay (La Baie Borought)
Centre plein-air Do-Mi-Ski, Dolbeau-Mistassini
Centre plein air Le Norvégien, Saguenay (Jonquière Borought)
Le Panoramique | Vélo-Chicoutimi, Saguenay (Chicoutimi Borought)
Le Valinouet, Saint-David-de-Falardeau
Mont-Édouard, L'Anse-Saint-Jean
Mont Lac-Vert, Hébertville
Parc national des Monts-Valin, Saint-Fulgence
Tobo-Ski, Saint-Félicien
Traversée du lac Saint-Jean à vélo
The event usually takes place in February.