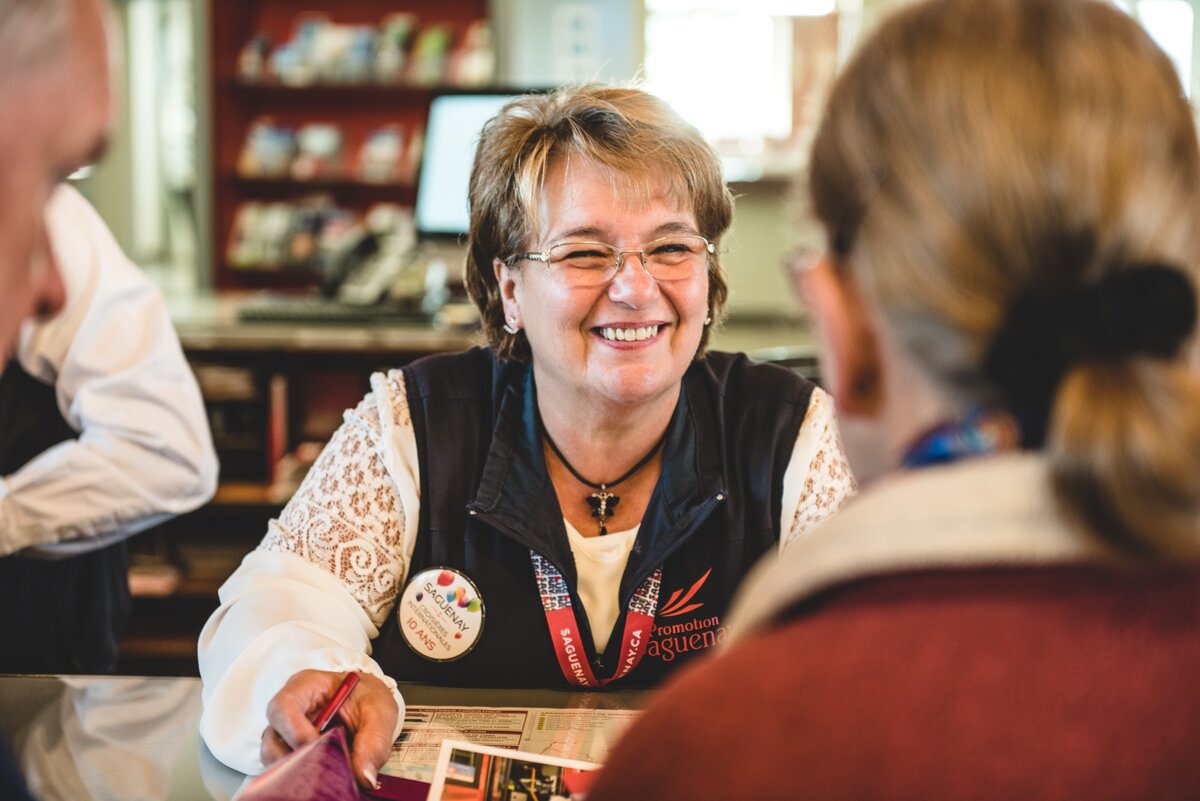 Your first stop when you arrive in Saguenay-Lac-Saint-Jean: the nearest tourist office. You will be greeted by our information consultants who are trained to present you with the tourist offer and new products, all year round. With 13 tourist information offices, you won't be short of places to receive up-to-date tourist information and personalized assistance.
Discover the tourist information offices and their services.
Personalized service with qualified personnel
The official tourist guides of the regions of Quebec
Suggested itineraries
Complete information on attractions, events and accommodations.
Permanent centres

Open year-round.

Seasonal Centres

Generally open daily from mid-June to Labour Day.

1682, avenue du Pont Nord, G8B 5G3

Chicoutimi (Centre-ville)

295, rue Racine Est, G7H 5B7

Chicoutimi
2555, boulevard Talbot C.P. 8266, G7H 5B1

3919, boulevard Harvey G7X 0L4

La Baie
900, rue Mars, G7B 3N7

Mashteuiatsh
1516, rue Ouiatchouan, G0W 2H0

1209, boulevard Sacré-Cœur, C.P. 7 G8K 2P8

1811, rue Principale G0W 1G0

265, boulevard des Pères G8L 5C5

377, rue Commerciale G0W 1G0

61-A, rue Dumas G0V 1N0

213, rue du Quai G0V 1T0