Discover winter activities in Saguenay-Lac-Saint-Jean
Come and experience fun-filled moments this winter in our beautiful snowy region 6 months a year. Put on your winter coat and mittens and go outside to play without ever getting tired. There are no days too cold in Saguenay-Lac-Saint-Jean, just great activities to warm up. If you want to experience a warm winter, Saguenay-Lac-Saint-Jean is the place to be!
We like our winter snowy and we like it big!
It is said to be long and generous. We discover it overflowing with crazy snow and soft snow. It is grandiose in its beauty and can be discovered like an infinite playground. It is full of fresh air, strong in sunshine and rich in memories. The Saguenay-Lac-Saint-Jean winter, we offer it to ourselves and we live it to the fullest.
Start planning your visit to the region and be inspired by our distinctive winter activities :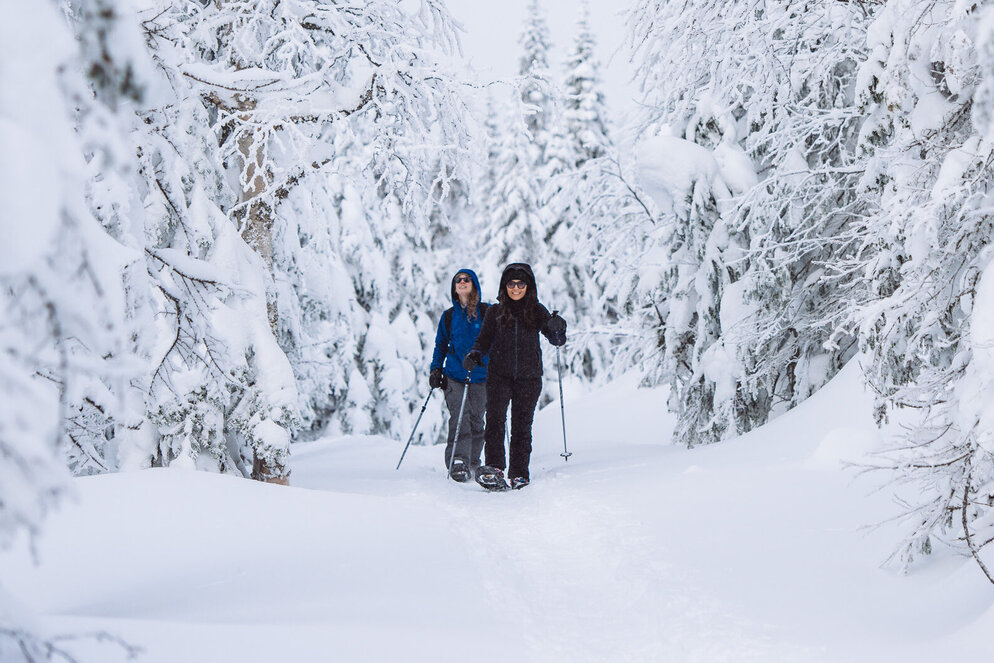 ---
The snowshoeing experience
Here, there is snow and a lot of beautiful places to go snowshoeing.
Snowshoeing in the Saguenay-Lac-Saint-Jean region is synonymous with gentle adventure, breathtaking views, crazy snow, cold weather and above all, trails for all levels.
---
---
Skiing in all its forms
In Saguenay-Lac-Saint-Jean, skiing is synonymous with snow-covered mountains, fun, marked trails and experiences rich in diversity.
Come and try downhill skiing in one of our beautiful regional mountains, cross-country skiing trails or discover a unique experience with backcountry skiing.
---
---
Ice fishing in the region
Ice fishing is a very distinctive experience in our winters.
Live an immersive experience from A to Z where you will fish in a cabin on the ice.

---
---
Other winter pleasures
Ride some of the most beautiful Fatbike trails in Quebec, admire the endless white landscapes on dog sleds, skate on the various waterways of the region and much more!

Discover different winter activities that are off the beaten path and that will allow you to enjoy the pleasures of winter in a different way.
---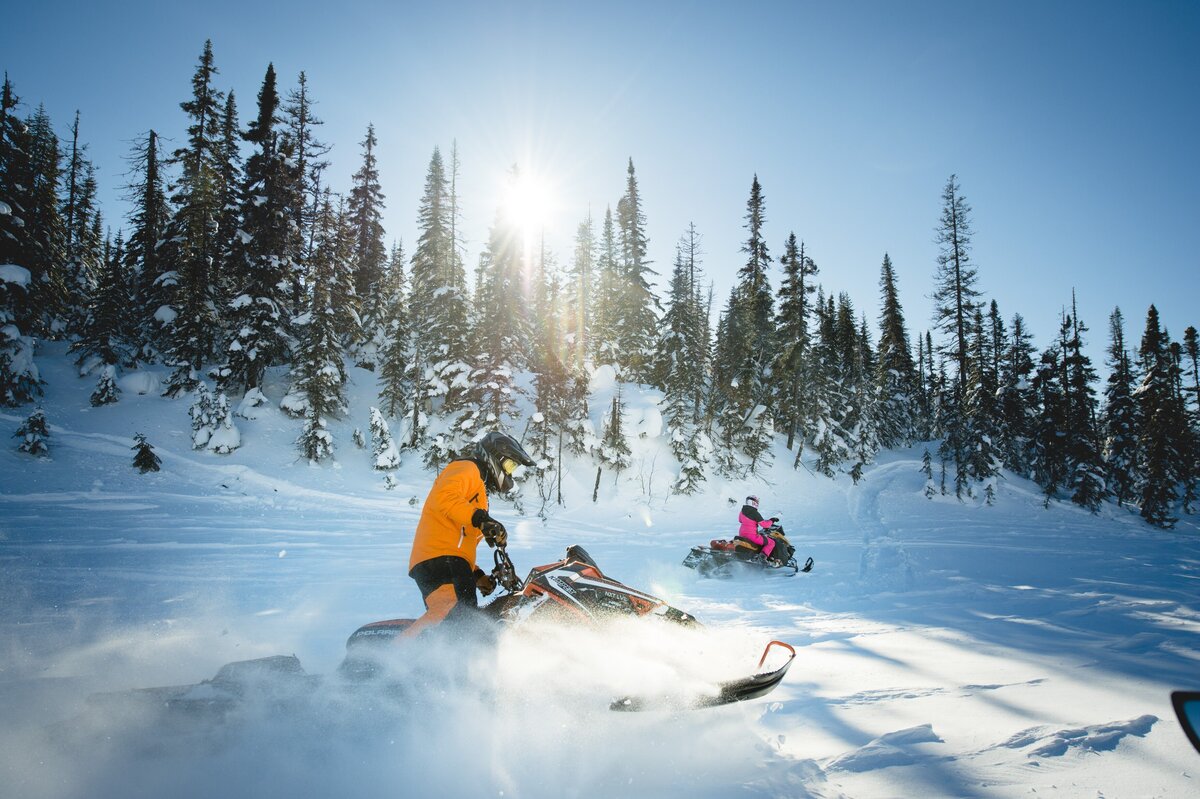 ---
The snowmobile paradise
Snowmobiling is one of the most popular leisure activities in the Saguenay-Lac-Saint-Jean region when inches of snow accumulate. There are 3,800 km of trails that are groomed so that snowmobilers can enjoy an extraordinary experience.
There are a few things you need to know to have an invigorating winter experience that will stay with you forever.
---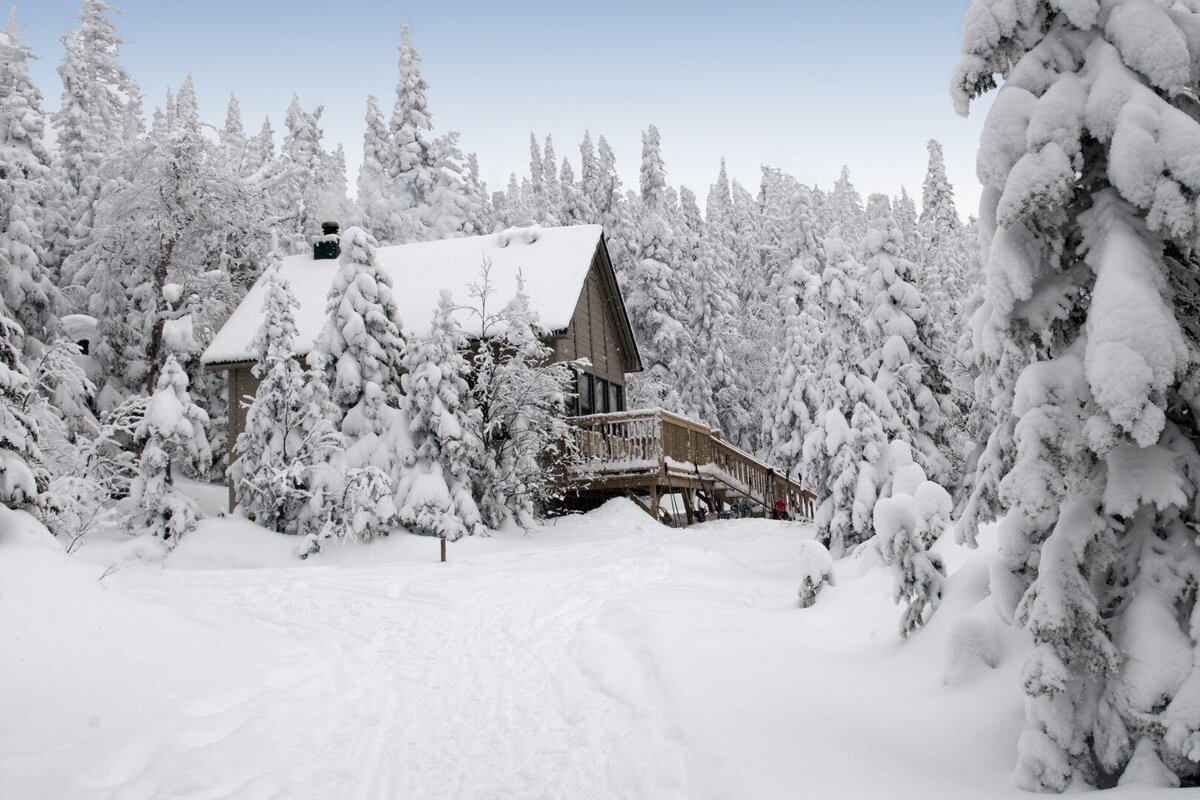 ---
Cozy stops in winter
What could be better than getting warm after a long day in the great outdoors? Winter is a great time to get away from it all and in Saguenay-Lac-Saint-Jean, there is a vast choice of accommodations available to you!
Whether you want to spend the night in a yurt, a chalet, a hotel or a cabin on ice, all you have to do is settle down and let yourself be spoiled. Beware, unforgettable memories guaranteed.
---