Village historique de Val-Jalbert
Here, there is snow and a border of beautiful places to exalt oneself with snowshoes. Snowshoeing in Saguenay-Lac-Saint-Jean is synonymous with gentle adventure, breathtaking views, crazy snow, extreme cold and above all, trails for all levels.
For novices, snowshoeing is a winter activity consisting of walking in the woods on thick layers of soft snow. Snowshoes put on their feet allow access to mountainous areas in the forest where access would normally be limited due to heavy snow accumulations.
A few things to think about when planning your outing
You must dress warmly. However, do not hesitate to favor layers. Sometimes, in the middle of an expedition, it can be hot.
You will be able to rent equipment in most of the places that offer trails.
There are trails for all levels, from a short walk in the forest to hikes lasting several hours.
You will never lack incredible viewpoints in Saguenay-Lac-Saint-Jean.
Be sure to check the weather forecast before you go.
Who will you go with? As a couple, with friends, alone, with family...
How far do you want to travel? How much time do you have?
Plan your outing and contact the companies where you want to stop on your way to ensure opening hours, measures in place, etc.
The gentle adventure has never been as striking as in all the hikes that can be done in the Saguenay-Lac-Saint-Jean region. Snowshoeing can be practiced in municipal parks, ski resorts, national parks, as well as in tourist attractions. There is something for all levels, from the shortest to the longest hike.
Discover the list of trails where you can practice snowshoeing safely. Explore snow-covered landscapes that will blow your mind in the Lac-Saint-Jean, Saguenay, Route du Fjord and Côte-Nord sectors. There is something for all levels, from the shortest to the longest hike.
The Monts-Valin offer the highest accessible peaks in the region to hikers in search of landscapes of absolute wild beauty.
The altitude of the parc national des Monts-Valin (984 m) is conducive to snow accumulations so abundant that the trees at the summit become "mummified" by them. This gives a magical environment for the practice of this sport. After a journey of about 45 minutes on board the Fantôme-Express to survey the picturesque and panoramic chemin du Bras-des-Canots, you will be dropped off at the foot of the Vallée des Fantômes.
The Valley of the Ghosts and the Mummy Land are a must for snowshoeing.
A must-see activity this winter
---
Village Historique de Val-Jalbert

Discover Val-Jalbert, an authentic "Company Town" of the 1920s in a magical and snow-covered setting by practicing a sporting activity thanks to their partnership with the Club Plein Air Ouiatchouan. Bring your snowshoes or cross-country skis (classic style and skate) and explore the trails in the Village or in the mountains for a unique winter experience. Don't have any equipment? No problem! The rental service is offered on site to enjoy your favorite activity without any hassle.

Learn more
---
Now is the time to eat!
Your day of snowshoeing is drawing to a close?
There is nothing more enjoyable than eating a good hot meal after a day in the great outdoors.
Don't miss the opportunity to discover the unique flavors and typical dishes of Saguenay-Lac-Saint-Jean; many businesses offer unique packages to give you an exhilarating gourmet experience.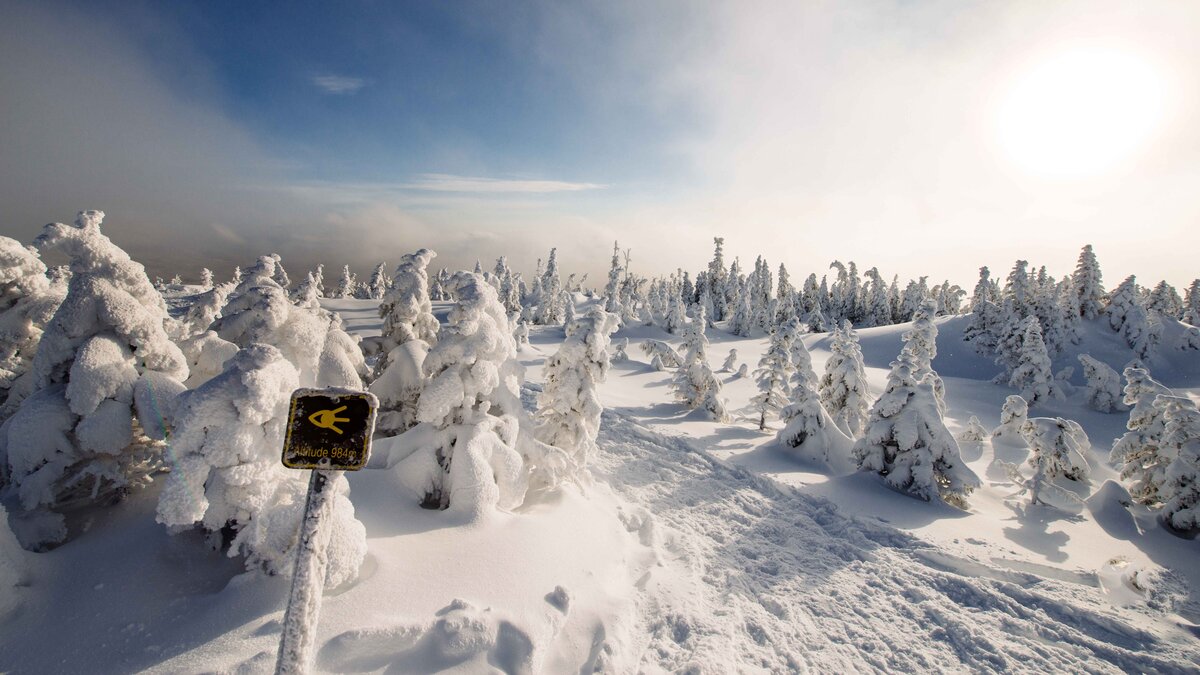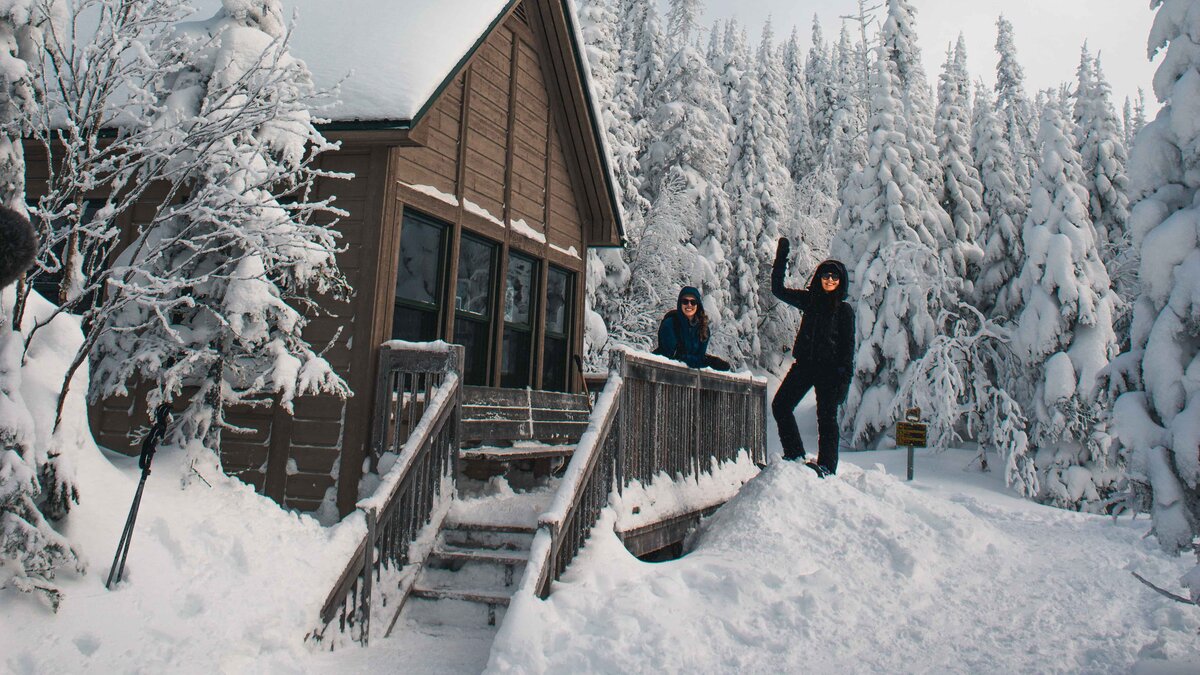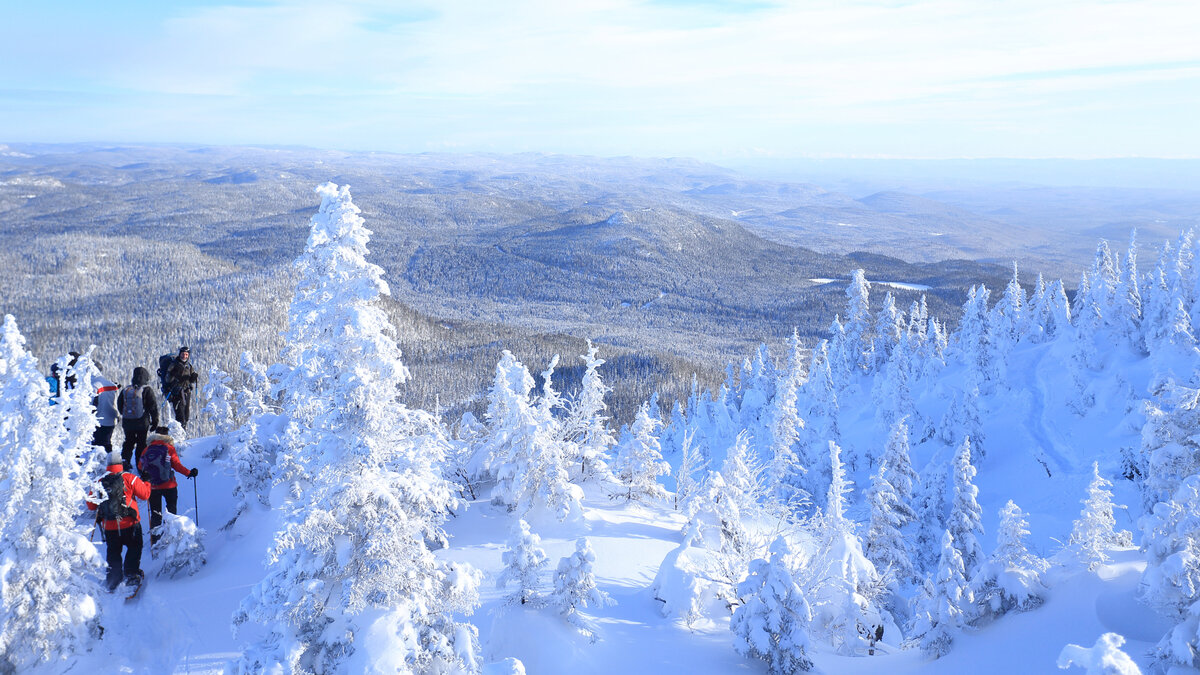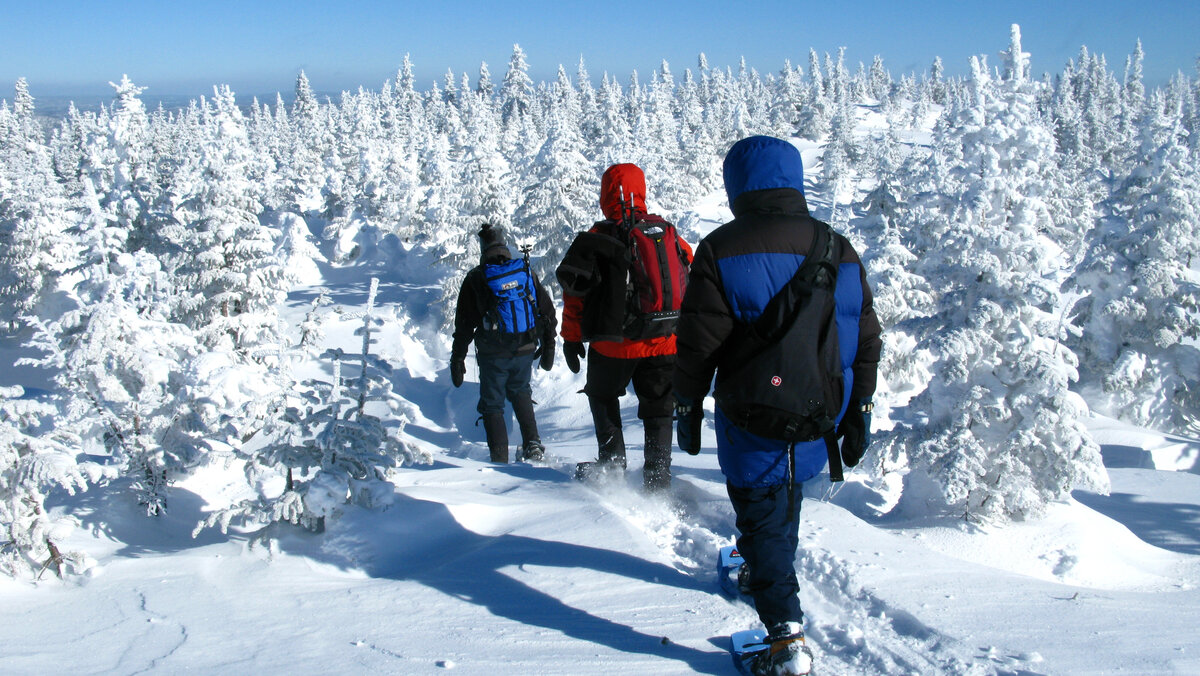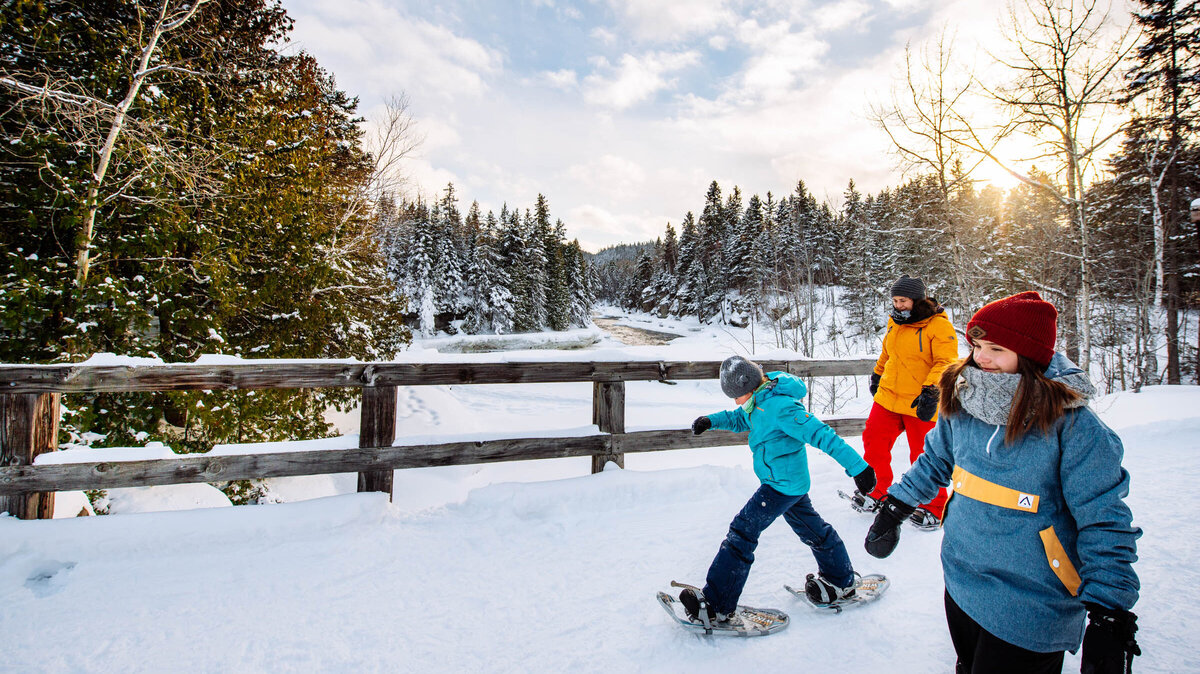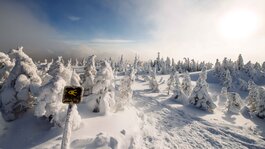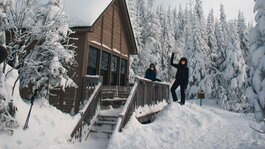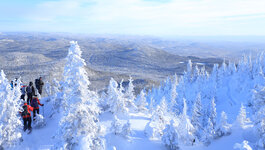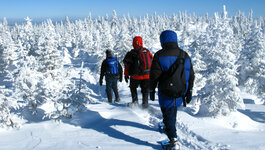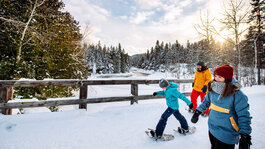 To enjoy the joys of winter, regardless of the weather, the ideal sport is definitely snowshoeing! Nothing like a hike in the woods, mountains and near rivers to admire the magnificent regional landscape. The places to practice this sport are numerous in the surroundings and especially there is something for all levels.