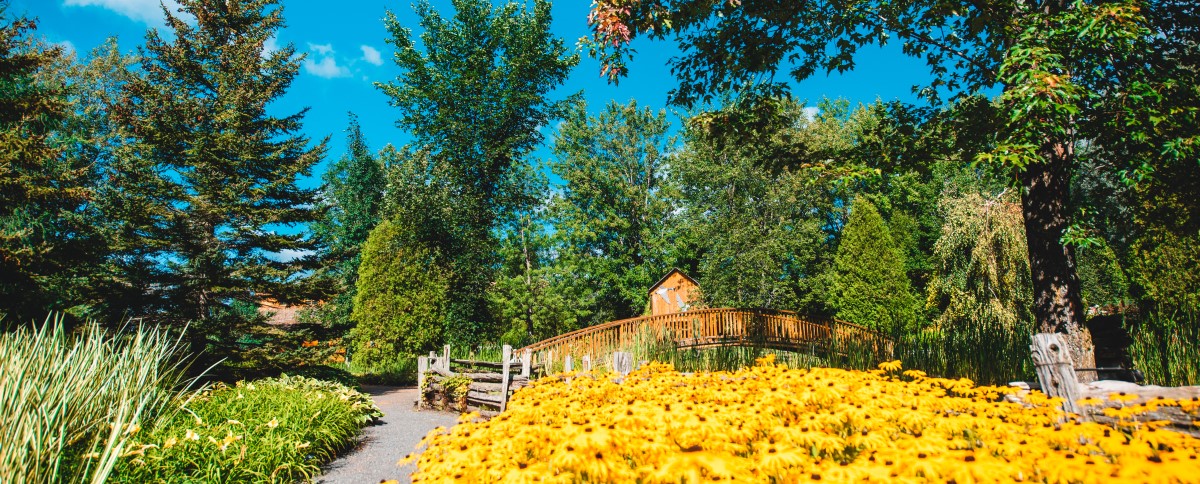 Jardin Scullion, crédit : Canopée
In one direction, a giant lake, in the other a majestic fjord in all its glory. Beauty, wonder, and incredibly exhilarating experiences at every turn. A place to have fun, season after season. Whether you're looking to immerse yourself in culture or get a full-on adrenaline rush, it's the perfect spot, 365 days a year.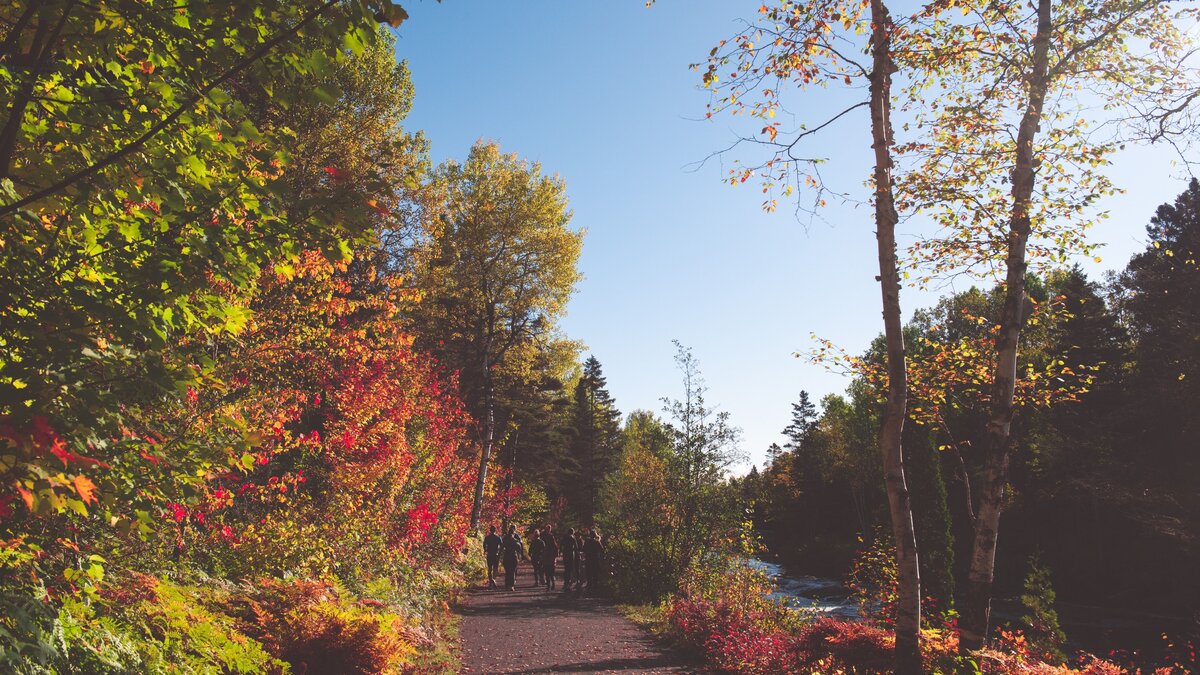 Autumn in Saguenay-Lac-Saint-Jean is an amalgam of magnificent colors in the boreal region, of fall products hand-picking and of outings to the region's cafés and museums to bring sunshine to our days. It's time to take your hikes for colorful views and let yourself be inspired by the cold weather.
Fall in Saguenay-Lac-Saint-Jean is beautiful.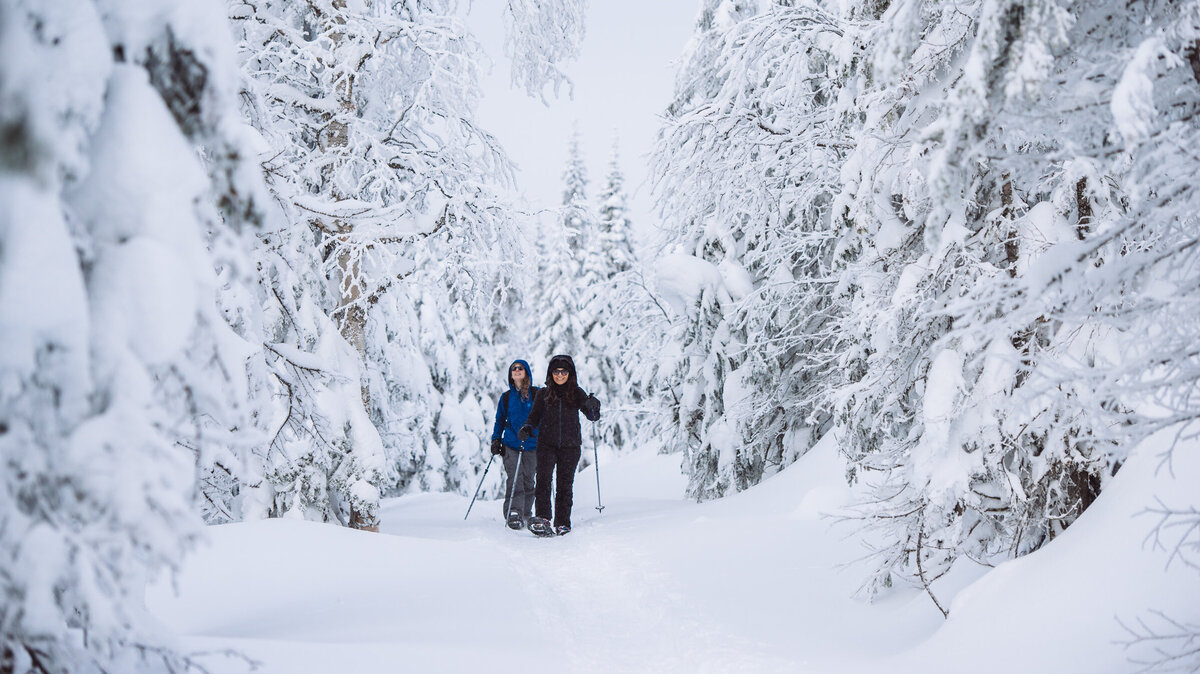 In Saguenay–Lac-Saint-Jean, snow is always there when you need it: sliding, skiing, dog sledding, snowshoeing, ice fishing, skating, and Nordic spas, everything is possible. The territory is also crisscrossed with marked snowmobile trails, allowing you to explore the unknown. Here, winter is never a reason not to have fun.
Come and live moments full of pleasure this winter in our beautiful snowy region 6 months a year. Put on your winter bunker, your mittens and go play outside without ever getting bored. There are no days too cold in Saguenay-Lac-Saint-Jean, you just need to dress properly.
To learn more, discover our winter experiences :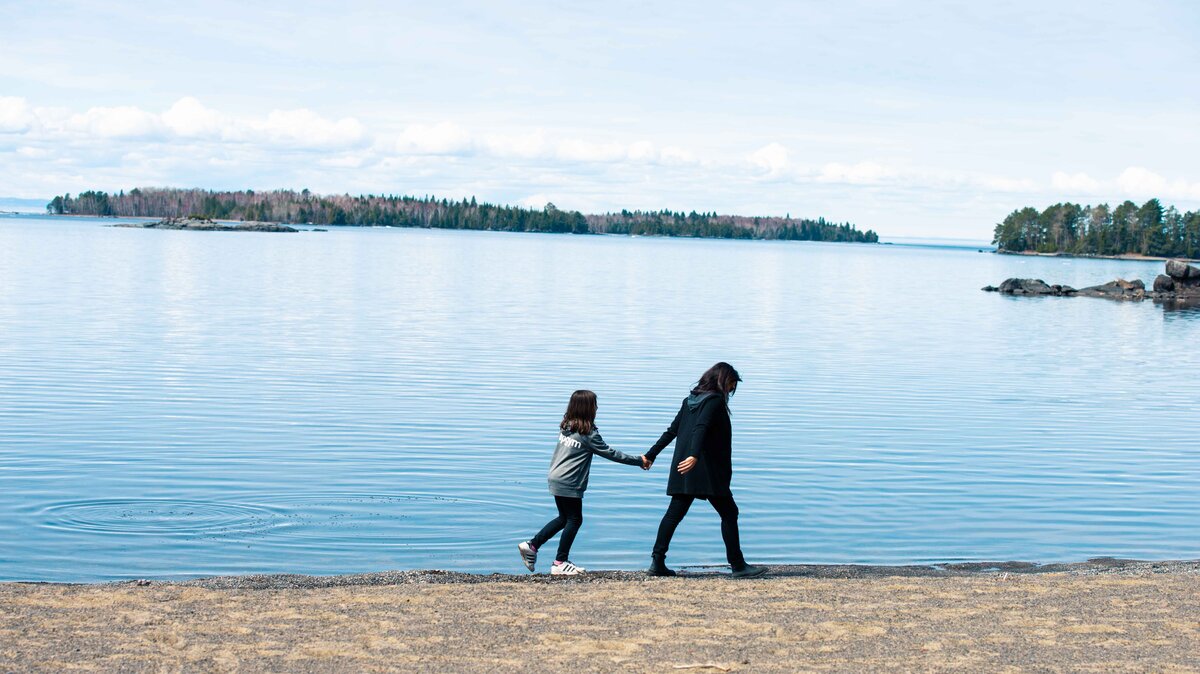 With the melting of the snow and the arrival of the buds, Saguenay-Lac-Saint-Jean will make you dream with its spring skiing, ice kayaking, sugar shacks and cultural offerings. With the arrival of warmer weather, we rediscover the region, its offer in all its splendor.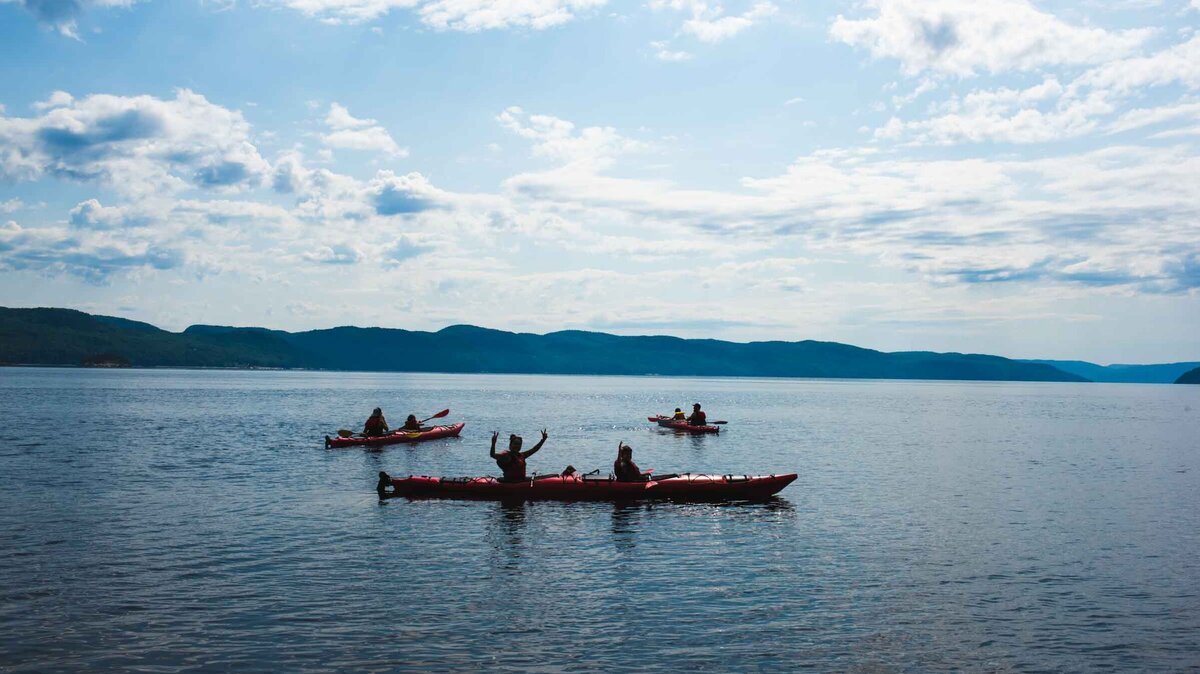 Summer in Saguenay-Lac-Saint-Jean means more than 42 km of sandy beaches, nature adventures, culture in profusion and temperatures more than mild to spend an absolutely incredible summer. We prepare ourselves for soft or extreme adventure, for nautical or terrestrial and we live without tomorrow.
For a stay adapted to your desires, follow the distinctive experiences and discover the must-see attractions of the region.