Véloroute du Fjord
Tourisme Saguenay-Lac-Saint-Jean offers a wide range of services to travel professionals who want to learn more about our destination. To organize an individual or group itinerary, a business event or a familiarization tour, we have the answers to your questions and resources at your service.
Presentation Handout
The Best of Saguenay–Lac-Saint-Jean
Download or share this one-page summary of the highlights of the Saguenay- Lac-Saint-Jean region.
Perfect for your clients or sales staff.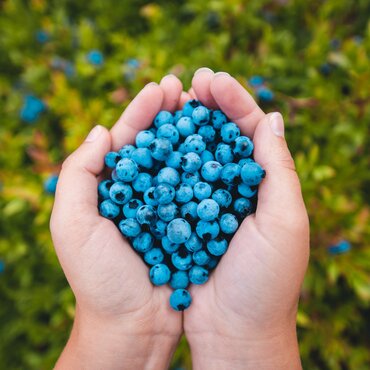 What's New
Be the first to learn about the latest tourism news and updates from Saguenay-Lac-Saint-Jean!
Regional Maps and Brochures
Consult our various regional and thematic maps to learn more about cycling, snowmobiling, foodie tourism, camping or just to get to know the region better.
See the illustrated regional map
Our International Focussed Businesses
Below you'll find detailed and pertinent information on companies ready to work closely with the travel distribution network.
In the Organizer's Guide, find information about accommodations (number of rooms, services offered, catering), attractions and excursions in Saguenay-Lac-Saint-Jean (activities, recommended duration, inclusions, meals).

The individual files are available and downloadable in pdf.
Discover our must-see attractions
Here is a selection of royalty free photos that may be used in your articles and publications. Please include the photo credit when specified, otherwise use "Tourisme Saguenay-Lac-Saint-Jean" as credit.
Other images are available, to access our official media library, please contact Louis-Michel Fleury at lmfleury@tourismesaglac.net.
Click on this link for videos of places, people, and experiences that are out of the ordinary. Discover also our Vlogs signed Saguenay-Lac-Saint-Jean.
Other videos are available, please contact Louis-Michel Fleury at lmfleury@tourismesaglac.net for more information.
Powerpoint presentations
Would you like to present the Saguenay-Lac-Saint-Jean region to your clients or sales team? Please contact us! We have several Powerpoint presentations you can use.
Have any questions?
Contact our team!
To experience the Saguenay-Lac-Saint-Jean and to better inform your public, do not hesitate to contact us:
Étienne T. Potvin
Travel trade agent
epotvin@tourismesaglac.net
Business Tourism and Conferences
Do you need anything else? Contact the market development team!
This way