On the road for a perfect road trip in Saguenay–Lac-Saint-Jean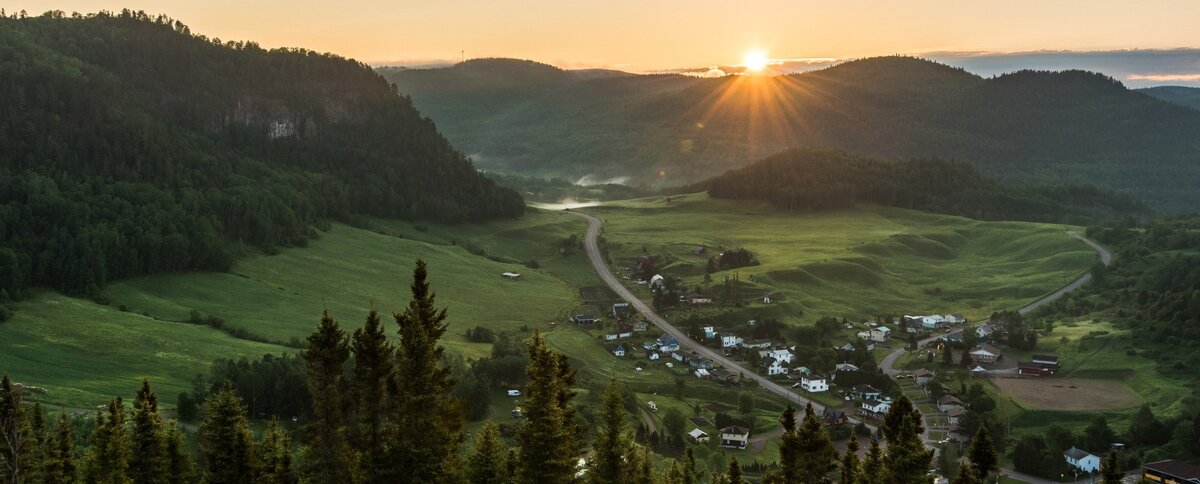 Sainte-Rose-du-Nord, credit : Laurent Silvani
An explorer at heart? By bike, car or motorcycle, the roads of the Saguenay-Lac-Saint-Jean region offer a thousand possibilities of encounters and discoveries. Stop along the way to stretch your legs, have a bite to eat, and get the lay of the land in a region as big as the hearts of the people who call it home. A gourmet stop here, a cultural visit there, there is no shortage of adventures on our circuits and byways.
Tips for a successful road trip
Hitting the road soon? Planning to run up the odometer and fill up on discoveries? To stay the course, we'll make sur you're well prepared.
By motorcycle, car or bike, the best part of going on a road trip to Saguenay–Lac-Saint-Jean: throwing your horizons wide open.
Since you've got no time to lose running around in circles, make to order your free examples of our regional maps to plan your journey. Then, take advantage of the GPS on your phone to guide you along the way throughout the attractions, inns, and restaurants you plan to visit.
To roll for hours on end without rolling your eyes, get your playlists ready ahead of time and fill them with uptempo music. And no mix would be complete without a few of our home-grown classics, like Philippe Brach, Les Colocs, Pierre Lapointe and Mario Pelchat
To help you, start with this playlist.
By Bike, Motorcycle, Car, or Boat!
Make sure you're all geared up because the Saguenay–Lac-Saint-Jean roads can be explored in many ways. Travel along the Route du Fjord on foot, aboard a sailboat or a marine shuttle, so you can discover the terrestrial and marine environments and wildlife habitats that enrich the fjord. A 200 km journey by bike or car allows you to follow the Tour du Lac around the lake, from village to village. On the water, the view is to die for! Jump into a kayak!
Pull into a village and encourage the local economy. Stop at a nearby bakery or cheese shop: the quickest route is not usually the best way to make great, spontaneous discoveries. Feel like planning your stops? Stop by a Tourism Office Stop at any tourist information office you come across along the way to get advice from local experts.
Discover the Saguenay-Lac-Saint-Jean region by motorcycle
What to expect on a motorcycle trip? Watch this video to admire the scenery before you leave to see it for yourself. To plan your trip, visit the Québec à moto website.
Itineraries in Saguenay-Lac-Saint-Jean
To guide you in your planning, find itineraries adapted to discover the region according to the seasons, your desires and your means of transportation. Bucolic, foodie-friendly, rich in culture, and ready for adventure, Saguenay–Lac-Saint-Jean is full of backcountry roads and discovery circuits for the perfect road trip, on two wheels or four!
Discover the road trips itinerairies in Saguenay–Lac-Saint-Jean
Want to explore the region by season ?