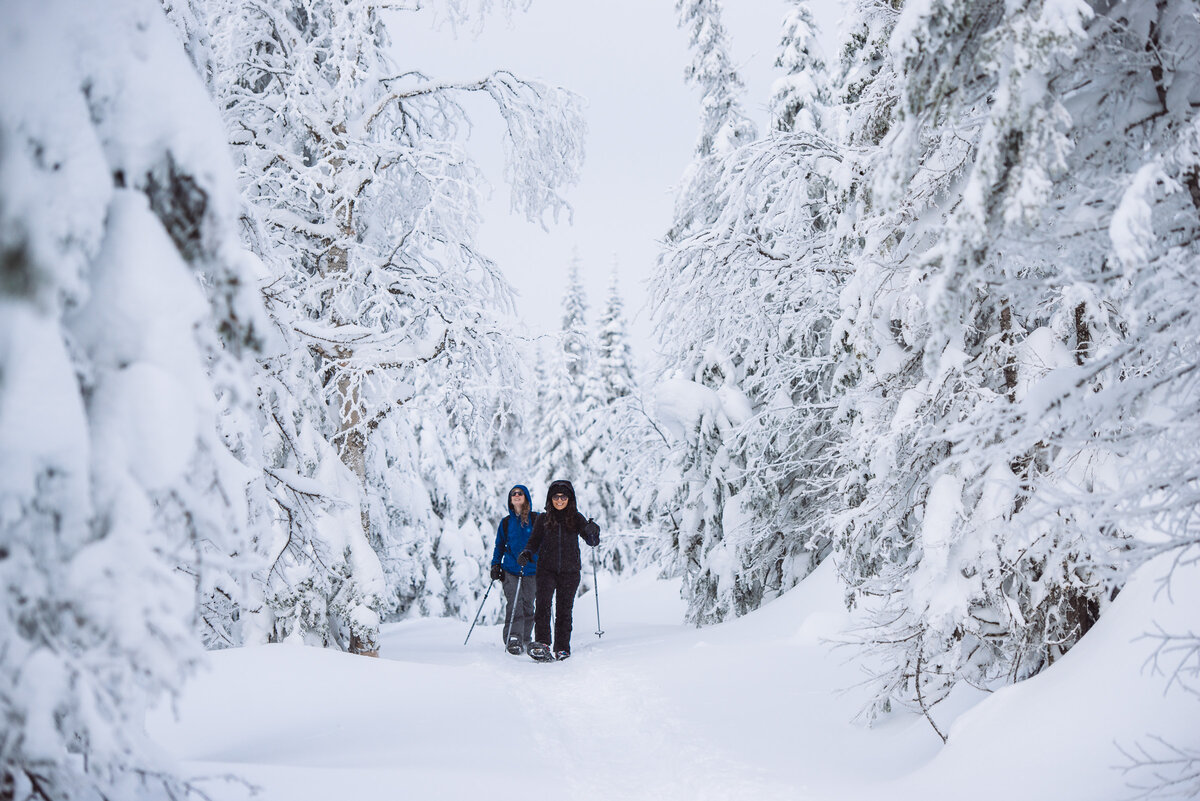 Discover inspiring itineraries to plan your next stay in the region!
Gourmet itineraries
Saguenay-Lac-Saint-Jean is huge and it's also gourmet! Discover the region's artisans through these two routes, each one offering original and daring products while taking advantage of the boreal territory.
Alex au SagLac
Let yourself be charmed by her adventures documented in photos and videos thanks to #AlexauSagLac and allow yourself to live the same experience as her by consulting her itinerary for each season. In addition to being able to inspire you with her custom-designed stay, you will be able to see all the companies that made her visit unique. You can then add them to your own itinerary for your trip to the region.
Winter trips
The region is a 4-season destination! Whether it's more of a weekend getaway or a great family outing, follow the expert advice by exploring the Saguenay or Lac sector or why not both.
Let's go!