Experience the colors of fall in Saguenay-Lac-Saint-Jean and let yourself be transported by the beauty of the landscapes that surround you. Pick-your-own, cafes, museums, nature and gastronomy will add color to your outings in our majestic region. Be at the forefront of a magnificent natural spectacle that extends throughout our beautiful region.
What are you waiting for to go on an adventure?
Pick-your-own and tasting of local flavours
Epicureans say loud and clear that Saguenay-Lac-Saint-Jean is the perfect region for making extraordinary gastronomic discoveries.
This fall, warm up with our wonderful Beer Route. About fifteen microbreweries will meet your way, offering you countless flavors of beers. Ideal for meeting up with friends in our little corner of paradise.


What could be better to accompany it all than the renowned good cheese from Saguenay-Lac-Saint-Jean? The Cheese Route, stretching from Normandin to La Baie, is the route you need to discover the beautiful fall colors of our beautiful region while having a full stomach.
Do not hesitate to dot your route with various gourmet stops. Pick-your-own, distilleries and boutiques will give a picturesque character to your fall journey in the land of blueberries. Whether it is to taste apples, pumpkins, squash, grapes or strawberries, fall is a season to be picked in Saguenay-Lac-Saint-Jean.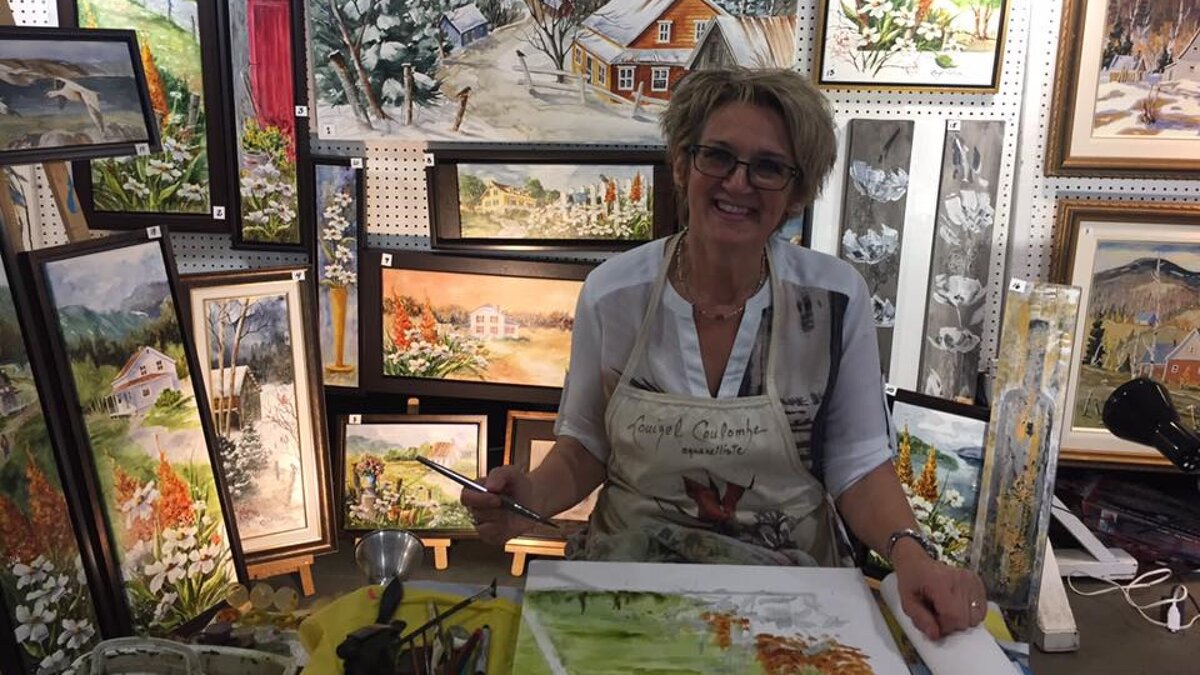 Festival des couleurs du Fjord
Saguenay-Lac-Saint-Jean is full of historic buildings, museums and cultural activities. Take advantage of our colder autumn days to stimulate your intellect and feed your curiosity in one of the many museums in the area.
The region offers several free or low-cost activities for the whole family. Historic places and artists' galleries are common currencies in Saguenay-Lac-Saint-Jean throughout the fall. Take the opportunity to discover the region's artists who meet at the Festival des couleurs du Fjord in the Bas-Saguenay sector which showcases all the beauty of the fall colors.

Celebrate the local culture and history with many fall activities, each more stimulating and interesting than the last.
Want to settle down comfortably, with a good hot chocolate, after a busy day in Saguenay-Lac-Saint-Jean? The region offers you a multitude of accommodation choices to meet your criteria and more!
The accomodations allow you to enjoy fall activities all over the region with the peace of mind that you'll be staying in the perfect location for you. Why not think outside the box and take advantage of our non-traditional accomodations? These places promise to offer you an extraordinary experience and create unforgettable memories.
Site touristique Chute à l'Ours
Admire the colors of autumn
Fall in Saguenay-Lac-Saint-Jean is the perfect opportunity to admire the colors of the trees and to enjoy the fresh air of nature that will appeal to hikers.
Several hiking trails are easily accessible in both Saguenay and Lac-Saint-Jean. These places will allow you to observe the most beautiful landscapes of the region. Bike enthusiasts can also take advantage of the Véloroute des Bleuets to marvel at the beauty of the surrounding nature.
You can also take inspiration from our itinerary in Saguenay to discover the flavors of autumn in our beautiful region.