La Maison du Bleuet





Description
Since 1999, in the heart of the boreal region of Lac-Saint-Jean, chocolate and jam factory La Maison du Bleuet has been striving to pass on its culinary culture by cooking products made from wild blueberries and chocolates.
They cooks, among other things, their popular wild blueberry pie, their fresh blueberries coated in chocolate, their wild blueberry jam, their blueberry and chocolate spread as well as her decadent Divine chocolates.
It is by respecting family traditions and being faithful to the know-how of their ancestors that La Maison du Bleuet creates its recipes with love and passion.
Visit them at their store in Saint-Félicien and Val-Jalbert
Please note that the opening hours may change. It is preferable to validate with them by phone.

Current contact information
How to explore a wide variety of traditional products from the Jeannois region?
By visiting La Maison du Bleuet. You will find:
• Wild blueberry jam
• Wild blueberry jelly
• Wild blueberry pie
• Wild blueberry syrup
• Cheeses
• Onion confit with wild blueberries
• Blueberry honey
• Moreover...
Take a leap into the splintered world of La Maison du Bleuet chocolate factory. Watch the chocolatiers at work while enjoying the view of the chocolate factory. Taste the delicious chocolate-covered blueberries and don't miss the exceptional Divine chocolate.
Enjoy the delicious real wild blueberry soft ice cream dipped in the delicious chocolate of your choice. Also on the menu: • Homemade Palletas • Frozen yogurts • Vegan ice cream bar • several other homemade creations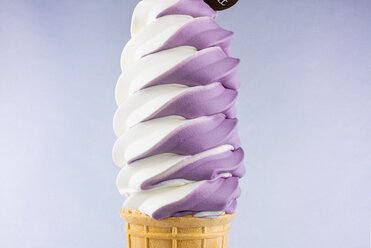 Who is this activity for?