Auberge des Îles - Imago Village - Site Touristique Chûte à l'Ours
With family, couples or friends, in nature or in the comfort of a bed and breakfast or motel room, an overnight stay in Saguenay – Lac-Saint-Jean calls for pleasure and discovery! The nights are balmy in Saguenay – Lac-Saint-Jean. To cocoon or treat yourself , nothing could be simpler: all you have to do is sit back and enjoy!
Good to know !
Accommodation classification
Thanks to a rigorous classification program, the Corporation de l'industrie touristique du Québec certifies the level of comfort, service and safety of these establishments, participating in its measure to the success of your stay.
Here, the welcome is warm!
Throughout your navigation on the site, you will discover different price ranges. Here is the meaning of dollar signs for accommodation establishments:
| | |
| --- | --- |
| $ | Under 75 $ |
| $$ | 75 $ - 100 $ |
| $$$ | 101 $ - 150 $ |
| $$$$ | 151 $ - 200 $ |
| $$$$$ | More than 200 $ |
Check out the different accommodation offers available in Saguenay-Lac-Saint-Jean here: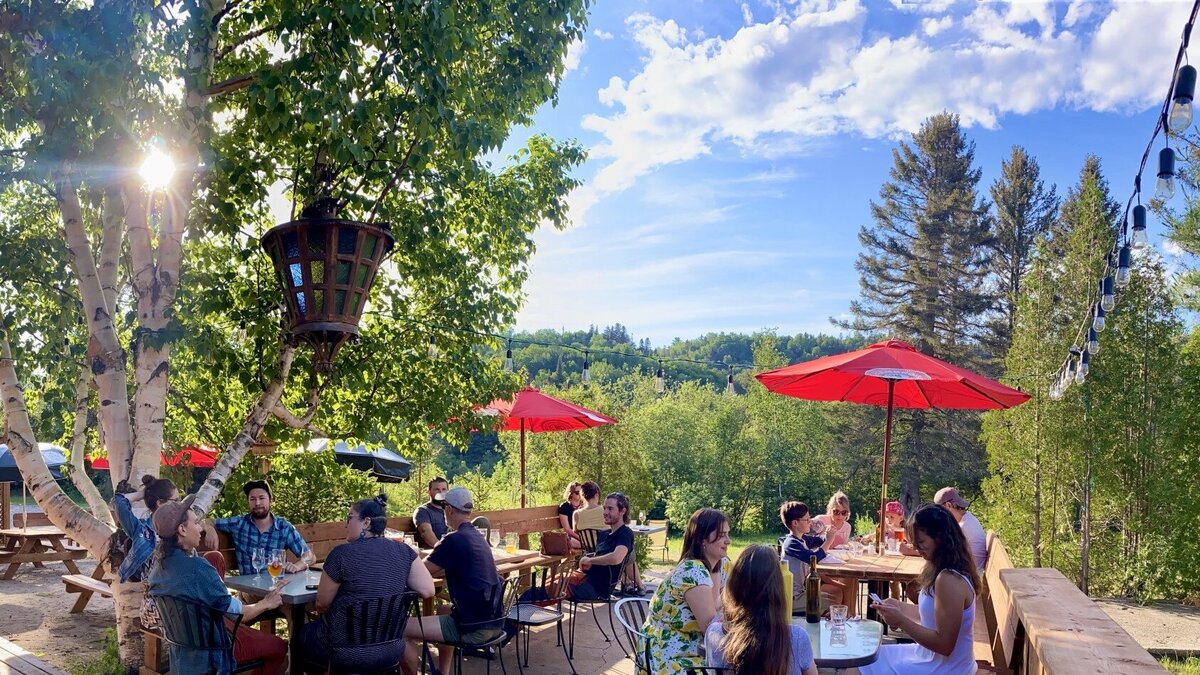 Auberge le Camp de Base
Youth hostels in Saguenay-Lac-Saint-Jean are welcoming places with meetings and local discoveries. Perfect for traveling comfortably at a low price.
Campgrounds and ready-to-camp
Are you planning a stay in a ready-to-camp, in a tent, aboard your RV or simply disconnect from everything while wild camping? Whether by the water, the beach, in the forest or near the city, several campsites and ready-to-camp are available to meet your needs.

Discover the Campgrounds and ready-to-camp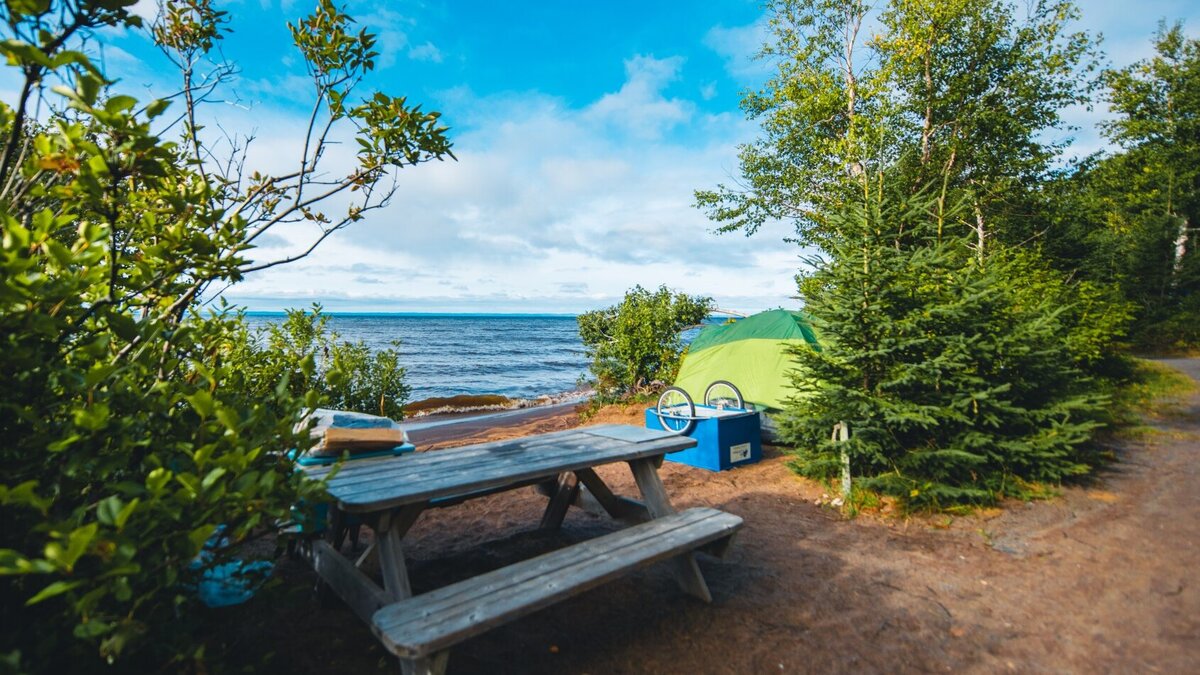 Parc national de la Pointe-Taillon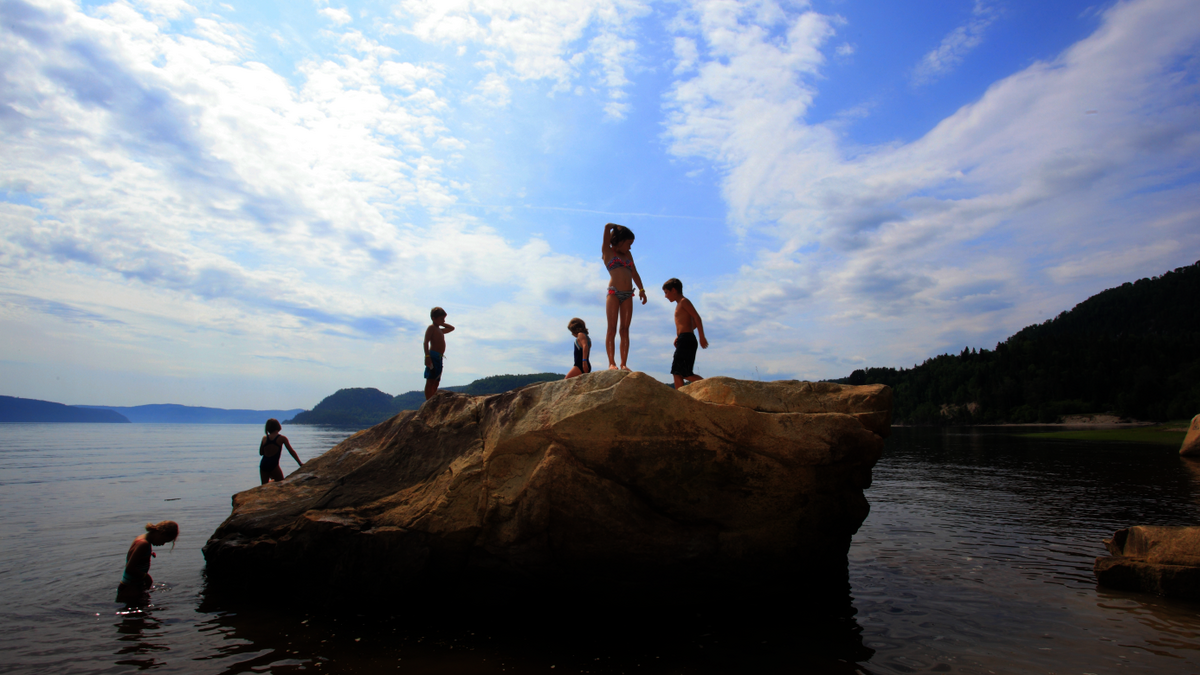 Village Vacances Petit-Saguenay
Resorts offer many activities to entertain young and old. Treat yourself to a dream family vacation, where fun, adventure and rest await!
Cottages, condos, tourist homes
Fancy a romantic getaway in a cottage lost in the mountains? An outing with friends in a rental apartment in the city? Find your ideal place among the cottages, condos and tourist homes offered in Saguenay-Lac-Saint-Jean.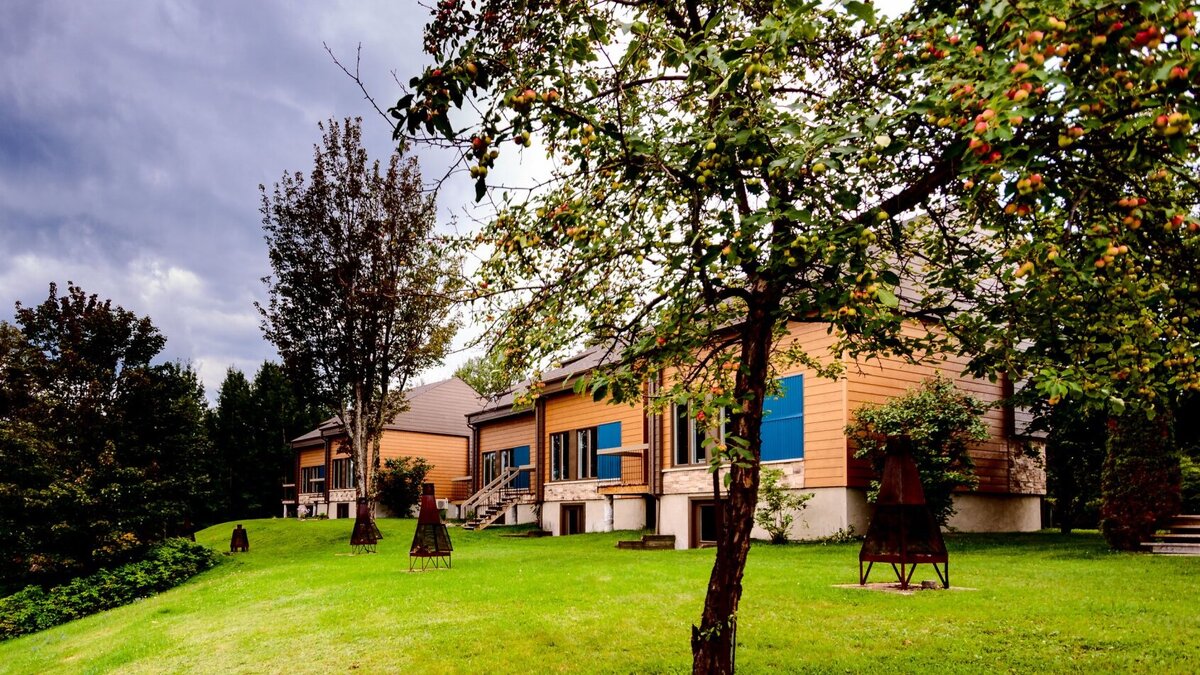 Centre de Villégiature Dam-en-terre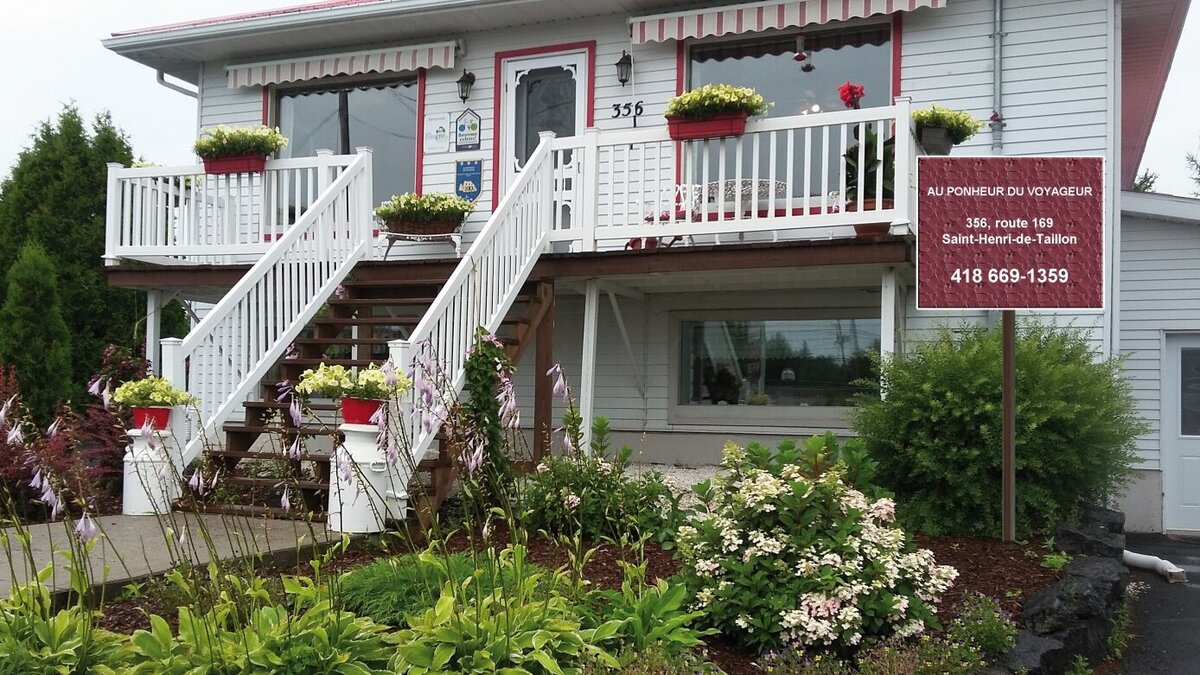 Au Bonheur du Voyageur
The bed and breakfasts in the region offer travelers stylish accommodation and a warm welcome. Some even offer lunch, but all offer a good service. Bed and breakfasts are the perfect place to have a good time and socialize with the locals.
Other types of accommodation
Discover accommodation establishments that will make you experience the Saguenay-Lac-Saint-Jean region differently. Find the rare pearl for a memorable stay in the land of blueberries.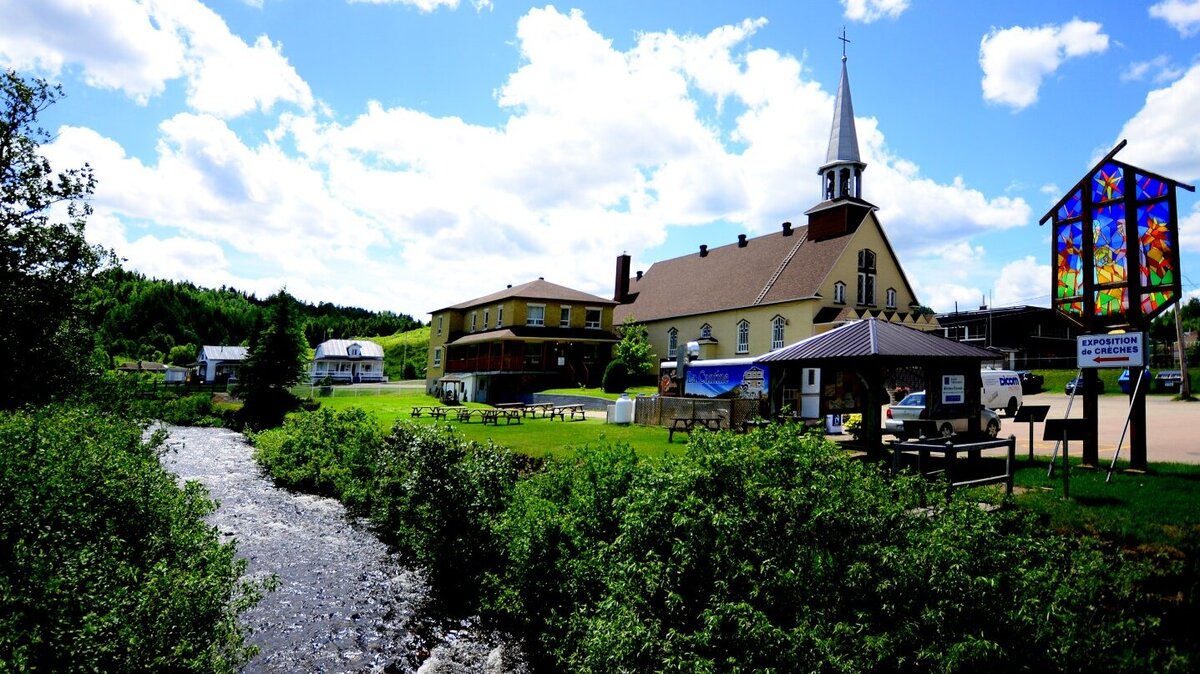 Auberge du Presbytère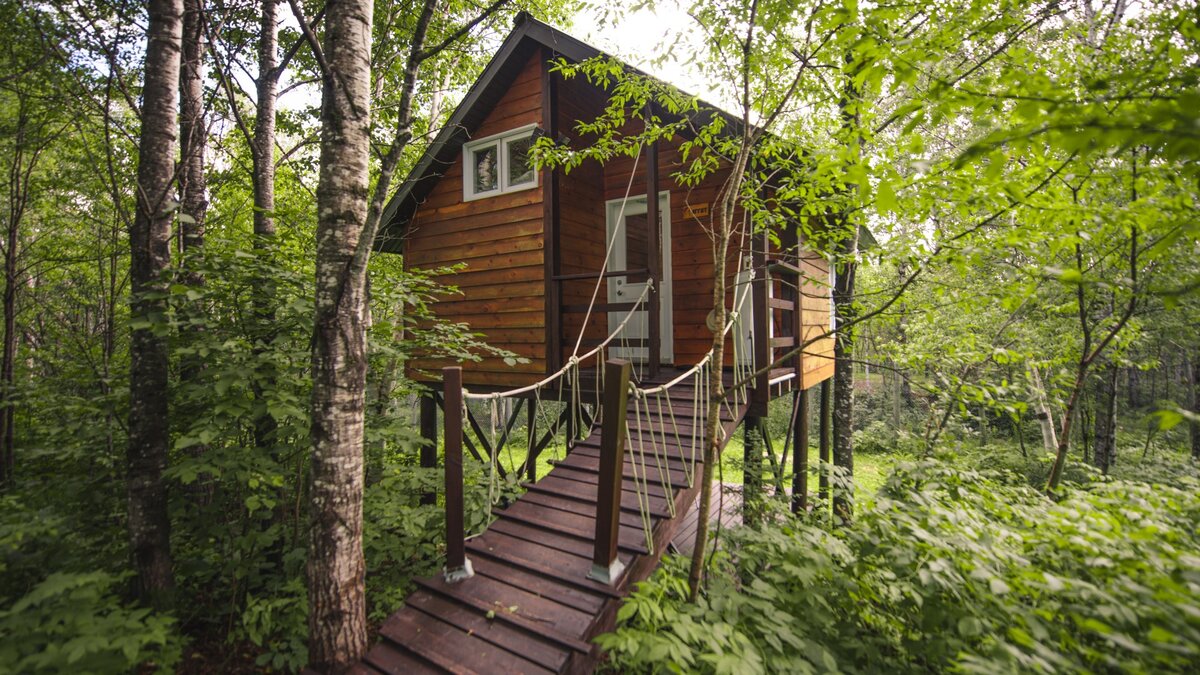 Aventuraid / Parc Mahikan
Non-traditional accommodation
Get off the beaten track and discover the non-traditional accommodation in Saguenay-Lac-Saint-Jean. There are yurts, hanging spheres and domes, tree houses, Coolboxes, teepees, cabins on stilts and more! The perfect choice for those who want an experience combining comfort and adventure. Attention, unforgettable memories guaranteed!

Discover the non-traditional accomodations
Choose the comfort of Saguenay-Lac-Saint-Jean hotels for your vacation! The varied offer in the region will satisfy you, whether you are looking to enjoy a moment of relaxation as a couple or to have fun with the family, gourmet restaurants, breathtaking views or simply a unique experience in Saguenay-Lac-Saint-Jean!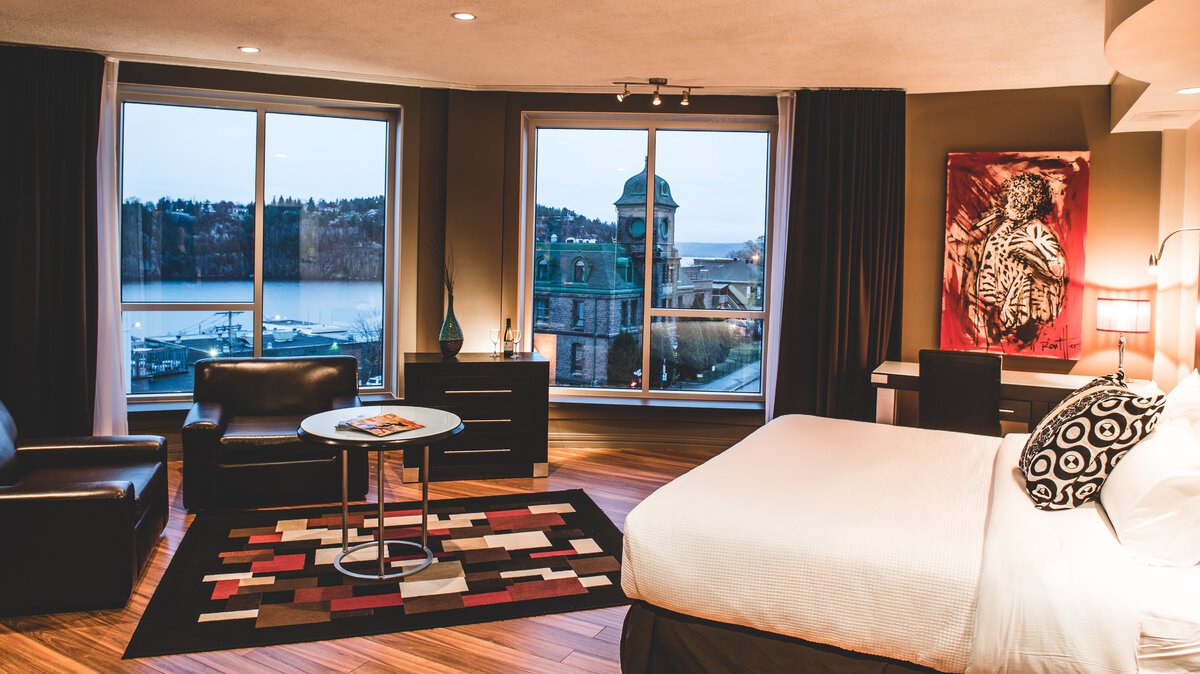 Hôtel Chicoutimi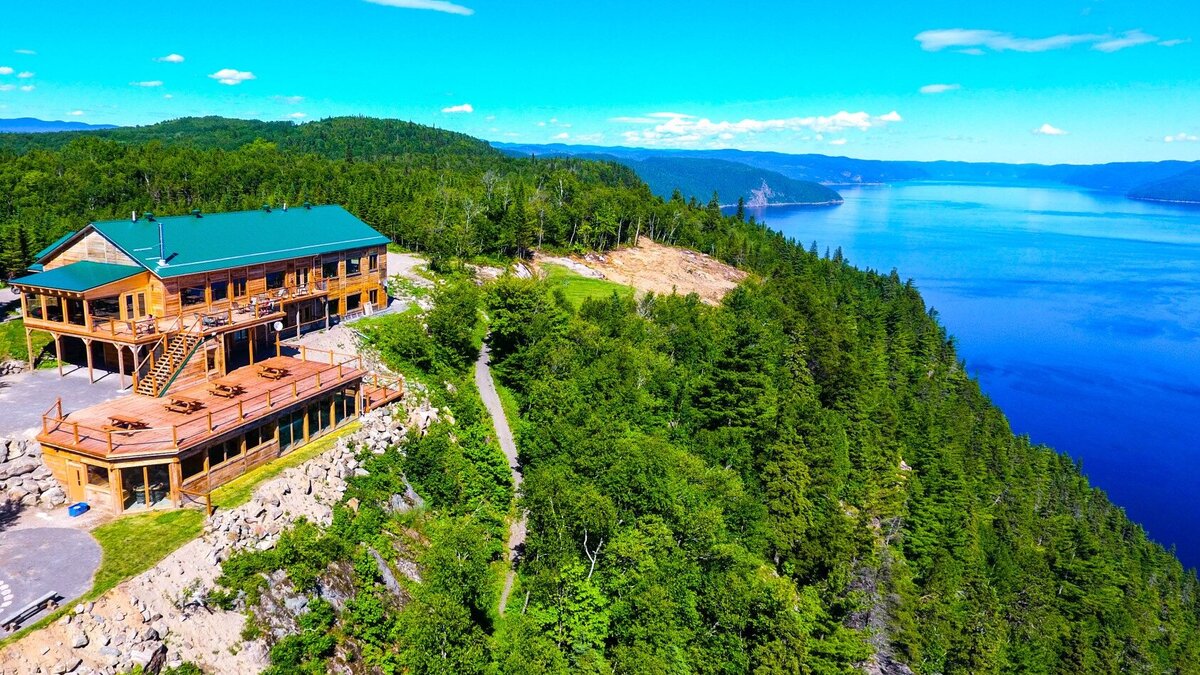 Pourvoirie du Cap au Leste
It is well known that Saguenay-Lac-Saint-Jean is giant and our hunting, fishing and forest areas are no exception. Discover the region's natural attractions thanks to the many outfitters throughout the territory.
Are you looking for accommodation that meets all your needs to discover the region your way? Various companies will help you find the perfect accommodation according to your criteria and your budget.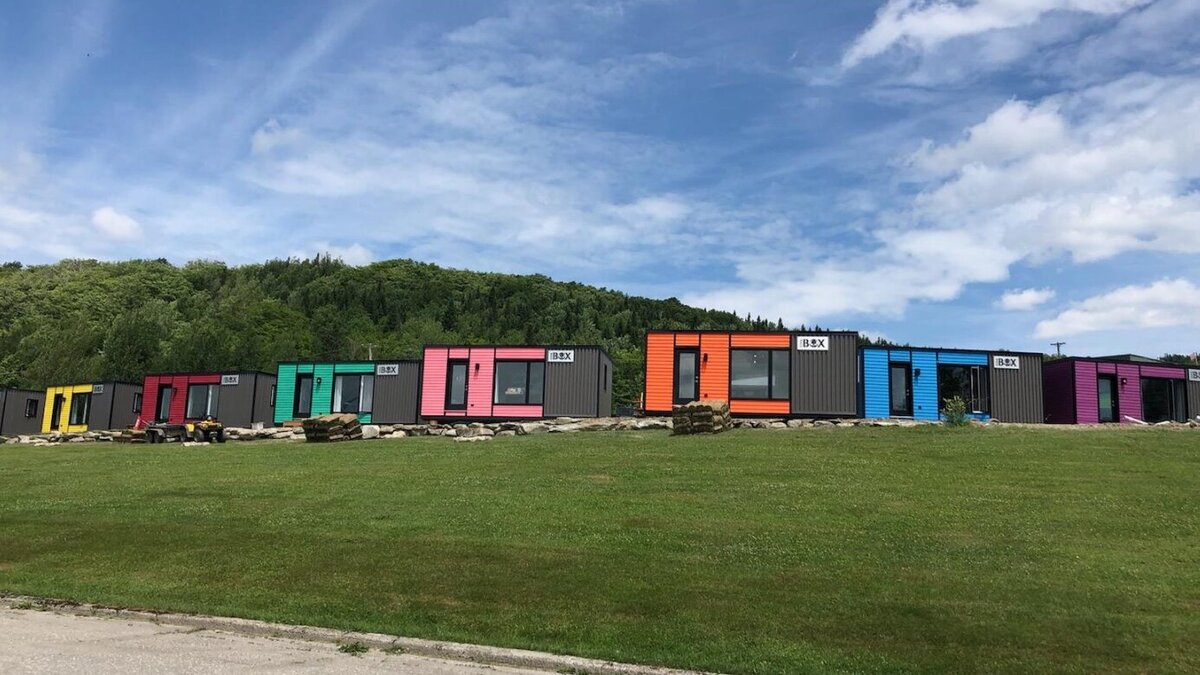 Coolbox