Les Alpagas Là! Là! du Domaine des Rois





Description
Discover a fiber seven times warmer than sheep's wool. As soft as cashmere and hypoallergenic, the Alpaca fiber, also known as Incas' gold, will keep you warm. Both active and sedentary people will enjoy Alpaca clothing.

Come and see our little camelids and discover the heat of the sun and the softness of clouds.
The Alpacas Là! Là!, a farm on a human scale specializing in the breeding of an exceptional animal: the alpaca.
Alpacas?!? We have that! Come and discover life in Alpacas There There. Interactive guided tours by appointment.
Come and get kisses, have your hands caressed with their soft fleeces. Come and take selfies with them in their surroundings. You will be surrounded by alpacas and you will simply be happy…
…..Enter the world of Alpacas There! There!
Ask for our new products including the table d'hôtes with the Alpacas Là Là (reservation at least 1 week in advance.)
Shop for alpaca clothing and products on site.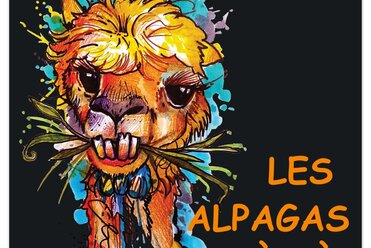 Who is this activity for?
Schedule
by appointment at all times
Period of operation