Description
Welcome to sports friends and nature lovers!
Pêche et tours Cascouia invites you to tease the fish in a safe boat and enjoy the experience of excellent guides on the majestic Kénogami Lake. Atlantic salmon, commonly called Ouananiche and speckled trout will be there for you and your little family.
Relaxation and pleasure package available with experience guides as well as narration on the History of Lake Kénogami. This activity is for those who prefer to make discoveries and cool off on Lake Kénogami in peace.
Note that we are a partner of SEPAC du lac Kénogami and Chasse & Pêche chicoutimi.
We will be there to welcome you and assist you in this beautiful day that will be unforgettable!
4-hour package, personalized with flexible departure.
Equipment provided
Fishing rods
Lures
Bait
Fish gutting
Floatation vest
Prerequisites
A.P.S.Q. fishing license
Catch per license (2)
Looking forward to sharing this experience with you!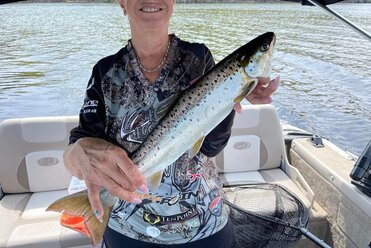 Who is this activity for?
Family activity
Family activity 5+
Family activity 8+
Family activity 12+
Adults
Schedule
Open 7 days a week
Period of operation
Take a boat tour with a guide and narration on the history of Lake Kénogami, from Laterrière to Hébertville.
Space for 3 adults or 2 adults and 2 children. Maximum weight 830 lbs.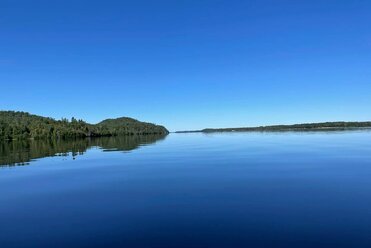 Who is this activity for?
Family activity
Family activity 12+
Adults
Schedule
The displayed schedule may be subject to change. For any questions, please refer to the company's website or contact the company directly.
Period of operation