Café du Quai






Description
Menu inspired from the culinary Breton tradition, integrating several Québec and local products. Variety of desert crepes or flambé (sweet), crepe meals (savory) with a choice of fillings, specialty coffees. Vegetarian dishes. Gluten-free menu, sandwiches and salads.
35 seats at 110 (including the terrace)
Originally from Brittany, the chef shares with you the Breton culinary specialty redesigned with local Quebec products. Dining room with 35 seats, terrace (covered with a view of the fjord) with 40 seats. -> sweet and savory pancakes -> meal salads -> sandwiches and paninis -> microbrewery beers -> take-out meals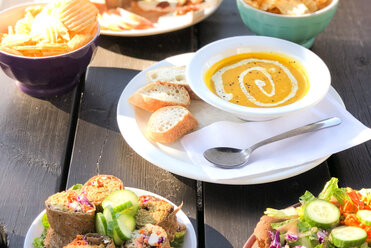 Who is this activity for?
Schedule
The displayed schedule may be subject to change. For any questions, please refer to the company's website or contact the company directly.
Period of operation