Travelodge Alma




Description
The Travelodge establishment is located in the heart of downtown Alma. It offers an ideal geographical location for your travel needs. Very spacious rooms, ideal for families, are located on the second floor.
This is the place to discover thanks to its affordable packages. Enjoy the comfort of the rooms and many activities.
Certifications
A stay in this hotel complex during the summer season is a must! Our customers benefit from a wide range of activities a few minutes walk away. Are you planning to ride the famous Véloroute des bleuets? This is accessible by the cycle path near the hotel. Beaches, summer theater, museums, zoo, garden and more.
A new dining room is present on the same floor as the rooms in order to offer continental breakfast. Also, a KÜTO restaurant is present in the hotel. Specialty of several tartars.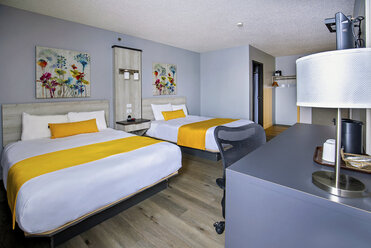 Number of units :
30
Star rating :
Rating - Pending
Establishment number :
174053
Who is this activity for?