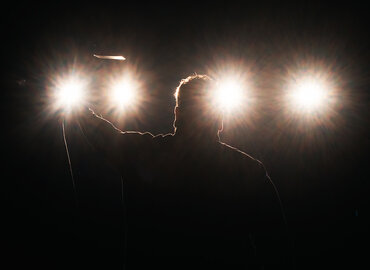 Phil Laprise: a passionate
We know it, Philippe Laprise knows the scene. Having evolved in the field of humor for years, he is passionate about everything that is cultural and festive.
He is thirsty for discovery, and Saguenay-Lac-Saint-Jean is the ideal place to show him all the colors.

Those thirsty for culture fall for the beautiful stories from here: from the first nations to the first settlers, culture is told in the four corners of the region.
Immerse yourself in the heart of a culture rich in colors and emotions.

Around here, we have the party in our blood. This is why Saguenay-Lac-Saint-Jean is said to be the epicenter of all pleasures.
Cultural, gourmet and terribly trendy, the small city runs on big events.