Gîte du Chien Noir








Description
Discover this perfect piece of paradise and take advantage of the little pleasures you'll find here:

Romantic flower garden
Spa
Pedal boat and other water activities
Hiking trail in the heart of nature
Floating lounge
Terrace with lake view
Heated pavilion with lounge and dining room
A great spot!
2 bedroom bed and breakfasts with free wifi and air conditioning.
Place to eat (breakfast and dinner possibility)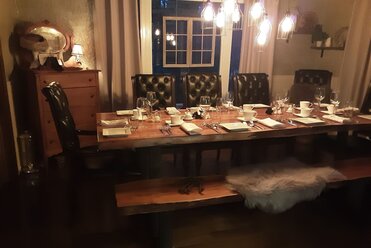 Number of units :
2
Sun rating :
Rating - Pending
Establishment number :
216252
Schedule
The displayed schedule may be subject to change. For any questions, please refer to the company's website or contact the company directly.
Period of operation