Camping Belle Rivière - Réserve Faunique des Laurentides






Description
In the Laurentides Wildlife Reserve, less than 30 minutes from Alma, a short 4-kilometre forest road leads to a one-of-a-kind paradise, ideal for wilderness lovers.
Here, you have a lake almost 10 kilometers long, near which Camping Belle-Rivière offers several camping and ready-to-camp sites near a sandy shore.< /p>
Whether by canoe, kayak, paddleboard or even in a fishing boat, discovering this sector promises breathtaking landscapes.
In total, 45 sites where you can set up camp and four Hékipia tents for rent allow you to nest in an environment where nature takes its ease. Ideal area for practicing native speckled trout fishing!
Number of camping units :
45
Number of ready-to-camp :
4
Rate of shaded sites :
45 %
Star rating :
Rating - Pending
Establishment number :
201471
Schedule
The displayed schedule may be subject to change. For any questions, please refer to the company's website or contact the company directly.
Period of operation
A veritable hunting and fishing paradise, the Laurentides wildlife reserve is the largest pool of native trout in the world!
Operation periods:
fishing in accommodation and daily fishing: mid-May to early September.
Moose hunting stays: September
Small game hunting stays: October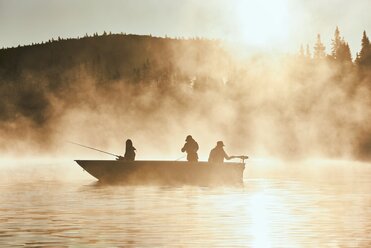 Who is this activity for?
All
Family activity
Adults
Schedule
Consult the opening hours of the Gîte-du-Berger reception desk on our website.
Period of operation