Double défi des deux Mario - Sur la pointe des pieds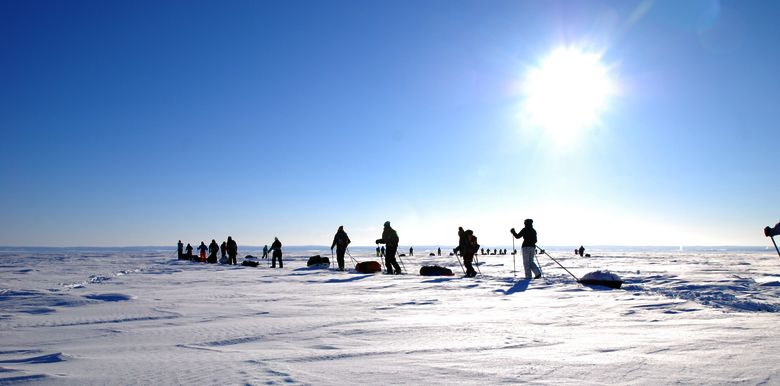 Description
Go right across Lac Saint-Jean in winter!
Three days on snowshoes or skis and two nights winter camping, supervised by a highly-professional team. The Double défi also aims to raise funds for the Sur la pointe des pieds foundation, which helps young cancer victims.
Certifications
Take on the double challenge for the well being of youth with cancer! Go beyond a financial and physical challenge to live a unique experience with the Double défi in a box! A powerful personal growth experience to join your efforts to the Marios during their adventure on lake St-Jean.
Event date(s)
From February 3 to 12, 2023