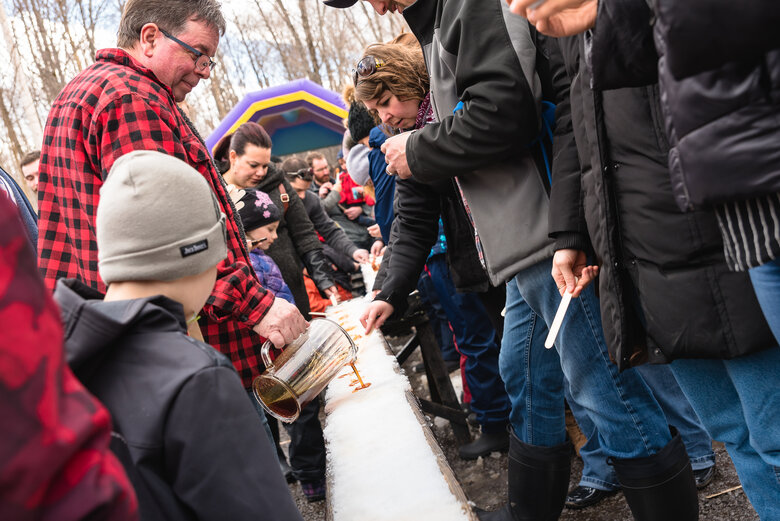 Description
The ideal place for maple lovers, Érablière au Sucre d'Or is more than a simple sugar shack, offering its visitors :
a snowmobile relay
access to its banquet hall
the ideal place to learn about nature, Quebec culture, and maple production
The restaurant-bar at Érablière au Sucre d'Or is open during the maple and snowmobile season.
Tours of the maple grove are available year round.
Please call to reserve.