Port de plaisance d'Alma






Description
The Port de plaisance d'Alma harbour hosts 31 docks, 25 of which are reserved for seasonal rentals and 6 for daily rentals. The harbour can proudly boast of its new and modern quays. Its installations, built with extruded aluminium, will undoubtedly meet boaters' needs and expectations.
Along with the charm and warmth of a bed and breakfast establishment, it offers large, comfortable, and peaceful bedrooms. Its living room and terrace offer a breathtaking view of the Petite Décharge River.
Each quay is equipped with 15A and 30A outletsand water services. The electronic chip locking system guarantees boaters a secured, 24-hour access to their crafts. Moreover, unlimited access to public sanitary installations is offered to all harbour users.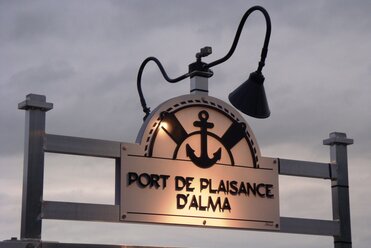 La Maison du Matelot is located on the site of the Marina d'Alma. Daily pitches available. Welcome boaters! Less than 1 kilometer from downtown Alma, the Véloroute des Bleuets and the snowmobile trail. 5 bedrooms with private bathroom and air conditioning.
Number of units :
5
Star rating :
Rating - Pending
Establishment number :
221526
Discover the comfort of La Résidence du Quai!
Number of units :
1
Star rating :
Rating - Pending
Establishment number :
297462