Tobo-Ski











Description
Throughout the year, the Tobo-Ski offers a variety of activities for the whole family. In summer and fall, you will find more than 65 kilometers of hiking and mountain biking trails, laid out through the boreal forest. The site is recognized for the quality of its slopes, sometimes near waterways, sometimes on impressive notches. The center offers bicycle rentals as well as rustic campsites.
In winter, make way for snowshoeing, fat biking, cross-country skiing, downhill skiing and tube sliding. You will also find a school slope and a snow park. In addition, it is possible to rent equipment and have access to introductory courses.
Great moments for young and old!
Chair for children with reduced mobility
It is now possible to bring a magnificent outdoor activity to your children with reduced mobility!
Free rental of a chair suitable for children weighing 25 kilos and under.
Helmet required for use.
The chair can be used safely on tobo-ski walking paths
Whether cross-country skiing, snowshoeing or fat biking, outdoor enthusiasts will enjoy the pleasures of winter by exploring one of our many trails with snow-covered panoramas. Alone, with family or friends, discover the beauty of the boreal forest, less than 10 kilometers from downtown.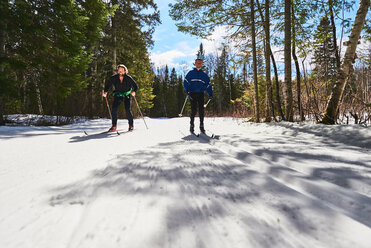 Who is this activity for?
Schedule
Monday to Sunday from 9 a.m. to 4 p.m.
Period of operation
List of trails
Trail rating
Easy
Intermediate
Difficult
Trail rating
Easy
Intermediate
Difficult
Trail rating
Easy
Intermediate
Difficult
Come and enjoy the hiking trails!
Club Tobo-Ski offers two sliding lanes over 200 meters long. The slides are equipped with a lift and are lit in the evening when there are special activities. This is the perfect activity for families (no size restrictions)!
Mountain bike trails for all levels of difficulty.
Practice:
cross-country, downhill, fatbike, jumps, bike park (bike park, dirt jump)
Total length:
75km
Difficulty:
Easy, intermediate and difficult
More than 40 camping pitches, with access to a toilet block. Located right on the mountain bike trails.
Number of camping units :
43
Star rating :
Rating - Pending
Establishment number :
627670
Schedule
The displayed schedule may be subject to change. For any questions, please refer to the company's website or contact the company directly.
Period of operation