Centre plein air Bec-Scie

















Description
The Bec-Scie Outdoor Center is a natural gem a stone's throw from the city. In our trails with striking and magnificent landscapes in all seasons, you can practice your favorite sports. Several tracks roam the banks of the Rivière-À-Mars to the canyon, a larger-than-life escarpment. In this unique place, you are free to admire the multiple falls as if you were in its heart, cross the river and breathe in a dose of fresh air. Throughout your hike, nature will reveal itself to you. Come and discover our landscaped trails which total more than 120 km.
Our trails offer you the possibility of cross-country skiing, snowshoeing, fatbiking, mountain biking, hiking, canicross, sliding, quad biking or snowmobiling. Several other unique activities are offered on the site for outdoor enthusiasts!
Certifications
Current contact information
8 km long of groomed and marked trails for beginners and experienced alike. The trail map is available on the website and at the reception.
The entrance price for adults is on our website, and it is free for children.
During a stop at the Bec-Scie Outdoor Center, you will enjoy a warm atmosphere, a good fireplace and a restaurant-bar to take a break and have a bite to eat.
Snowshoeing
Walking without snowshoes is permitted in the canyon trail and up to Lake Côme. Crampons can be rented from reception. For an enchanting snowshoe hike, come and see the Passe-Du-Matelot and its spectacular setting. You will cross an impressive natural corridor, wedged between two rock walls, which rise up on either side of you. The snow-laden conifers bordering this site will envelop you in a magical world. Four trails are specially designed for your enjoyment. During your hike, four heated refuges are at your disposal to rest and if necessary to enjoy your meal.
Total length of the trails: 20.4km
Total number of tracks: 5
Difficulty: Easy, Intermediate, Difficult
Our prices are available on our website.
Cross-country skiing
For cross-country skiing, we are renowned as being one of the most beautiful cross-country ski centers in Quebec. We will surprise you with the beauty of our landscapes as well as the unparalleled quality of our slopes. Our tracks of more than 20km are marked, passing from the beginner level to the advanced level and for the classic style or skating style. The tracks, which are a priority for us, are worked mechanically every day when possible. During your hike, four heated shelters are at your disposal to rest and, if necessary, to enjoy your meal.
Total length of the trails (km): 90
Total number of trails: 9
Difficulty: Easy, Intermediate, Difficult
Our prices are available on our website.
Jack Rabbit Children's Cross-Country Ski School: Lessons are aimed at ages 5 to 12 and are free. Classes are held entirely outdoors, theory and practice. Classes are taught by a certified NCCP trainer and equipment is provided.
On the program: Improvement of cross-country skiing techniques, ascent and descent of slopes, relays, races, courses and games with new friends.
Fatbiking
The center offers two fatbike trails that total 6.4 km.
Our prices are available on our website.
15 minutes from La Baie, the Center plein air Bec-Scie offers a striking landscape all year round. Explore the trails along the magnificent Rivière-à-Mars canyon and walk on the footbridges that overlook this fiery waterway. Along the way, discover the natural phenomena that have shaped this landscape thanks to the interpretation panels. The canyon route is accessible to the whole family, while the Pond and River trails are aimed at intermediate level hikers.
In addition, dogs on a leash are allowed.
Rates are available on the website.
Le temps d'un arrêt au Centre plein air Bec-Scie, vous profiterez d'une ambiance chaleureuse et d'un resto-bar pour prendre une pause et manger un morceau.
Possibilité de laisser gratuitement votre quad dans notre enclos aménagé et surveillé par caméra.
For lovers of winter canine sports, we have a 2 km track intended for the practice of ski joëring or snow scooters. Who says your athletic dog doesn't like winter?
Our rates are available on our website.
Yurt: In all seasons, our ready-to-camp yurts offer an extraordinary camping experience. For our lovers of winter pleasures, it is an excellent option, after a long cross-country ski or snowshoe hike, to return to warm up in our fully equipped yurt. Welcome snowmobilers!
For more details and prices, please visit our website.
Rustic refuge: Only available in winter, two refuges are available for the brave who dream of doing a two-day expedition in the Bec-Scie forest. Go snowshoeing or cross-country skiing, and we'll take care of transporting your luggage to your refuge. Just think about having fun in the snow! However, please note that even rented shelters remain available for skiers and snowshoe hikers who wish to warm up in case of emergency.
Small cabin by the river: Only available in summer, you can rent small cabins to camp on the banks of the Rivière-à-Mars. These mini huts are perfect for anglers and hikers!
For more details and prices, please visit our website.
Campgrounds for tents or Westfalia: The Bec-Scie campground offers rustic campgrounds at the price of $20 + taxes per night, without service. You have access to the Bec-Scie reception pavilion for toilets and showers.
For more details, please visit our website.
Number of camping units :
32
Number of ready-to-camp :
12
Rate of shaded sites :
50 %
Star rating :
Rating - Pending
Establishment number :
627575
Schedule
The displayed schedule may be subject to change. For any questions, please refer to the company's website or contact the company directly.
Period of operation
Un site de camping exceptionnel situé à deux pas de nos sentiers de randonnées.
Vous aimerez le Camping Bec-Scie pour sa grande proximité avec les départs du Centre plein air Bec-Scie (randonnée, vélo de montagne, ski de fond, raquette, fatbike, etc.), son côté sauvage et naturel, sa tranquillité et la paix d'esprit qu'il procure. Nous offrons des emplacements avec ou sans service (jusqu'à 3 services) ainsi que des cabanettes et des yourtes prêtes à camper 4 saisons (chauffées en hiver). Camping Bec-Scie : pour les amoureux de la nature.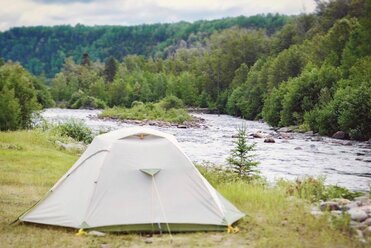 Number of camping units :
32
Number of ready-to-camp :
12
Rate of shaded sites :
50 %
Star rating :
Rating - Pending
Establishment number :
627575
Discover the other Contact Nature experiences