Auberge Balcon Blanc










Description
The Balcon Blanc Inn is located in the heart of downtown Chicoutimi, a 5-minute walk from all services: restaurants, grocery store, pharmacy, shops, museums, tourist information, etc.
Sleeping in this century-old house is the perfect way to feel comfortable at home while offering peace of mind to put down your suitcases.
Le Balcon Blanc is a warm and lively inn where rustic and modern style meet. It is good to put down your suitcases.
In your room, you have access to a coffee maker with 100% biodegradable organic coffee cups.
The room includes a private bathroom with shower and sink.
Bedding, towels and all the necessary equipment in the bathrooms are provided.
You also have access to the living room and the library of the house on the ground floor. You can make yourself a fireplace and read a good book.
Outside the house, enjoy the terrace with the outdoor fireplace or read a good book in a hammock on the balcony with a view of the Saguenay River.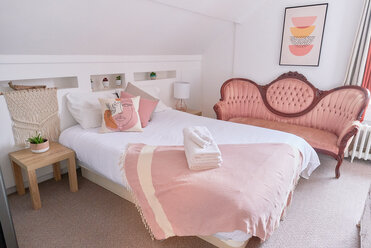 Star rating :
Rating - Pending
Establishment number :
63696
Schedule
The displayed schedule may be subject to change. For any questions, please refer to the company's website or contact the company directly.