Hôtel Chicoutimi







Description
Located right in the heart of downtown Chicoutimi, with trendy boutiques on the doorstep and international festival entertainment close by, the Hotel Chicoutimi has been a major part of the urban landscape for 120 years.
The most difficult choice you'll have to make? Choosing your view! Will it be the immensity of the Saguenay fjord, downtown action on Chicoutimi's animated main street, the Rue Racine or the soothing vista of the Chicoutimi cathedral?
Certifications
Guests love our four-star hotel for its location, its spacious modern rooms, varied cuisine that you can sample in four different restaurants, cultural events, business services and its commitment to sustainable development.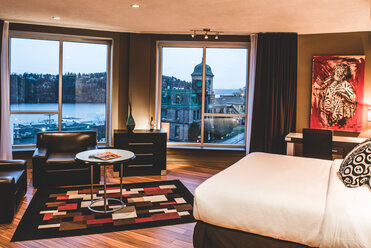 Number of units :
86
Star rating :
Rating - Pending
Establishment number :
040095
Schedule
The displayed schedule may be subject to change. For any questions, please refer to the company's website or contact the company directly.
Period of operation
L'INTER, Le Rouge Burger Bar, La Galerie
An experience that continues right up to your taste buds... When it comes to food, you are the chef. Well, almost. You can choose from several menus made with fresh ingredients, including our 100% regional menu. Tasty dishes that will make you forget the traditional banquet dishes. Since we pay attention to freshness by favouring food from Saguenay-Lac-Saint-Jean producers, you can't go wrong! Whether in one of our 3 restaurants or our Gelato factory.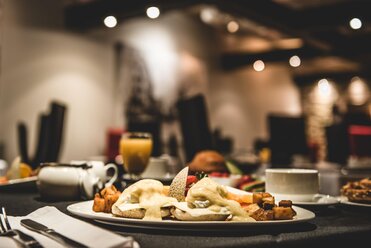 Discover our delicious frozen treats at La Galerie.