Festival Jazz & Blues de Saguenay







Description
The Festival Jazz et Blues de Saguenay host nominated artists and winners of the most prestigious Galas from across the country (Juno Awards, ADISQ, LYS blues, Maple Blues Awards, etc.)
Through fourteen venues, over one hundred and fifty artists perform in front of thousands of spectators and offer breathtaking performances. The programming committee is always on the lookout for the world music news, has the objective of always present the most popular artists.
The intimacy of most venues offers fans a direct contact with the various groups and musicians on the program. The festival aims to allow young up-and-coming musicians to work alongside professional artists through the Place aux Jeunes component and to give regional Jazz & Blues musicians the opportunity to perform in a professional setting. But above all, to provide fans with new and unforgettable musical sensations through a quality programming of international caliber. This is how this event care about the cultural development of the region and help promote Saguenay-Lac-Saint-Jean throughout the country and beyond.
It is in the current context that the Festival Jazz & Blues de Saguenay is pleased to announce its 25.1 edition and its 2021 program in keeping with this exceptional situation. Of course, we have modified our usual formula, which concentrated several shows in 5 days of activities, but we haven't let up on the quality of the shows we have been offering for more than 25 years now! It is in this spirit of continuity that we have put several activities on the calendar from June 1st to June 30th, in compliance with the health regulations in effect. Among our guest artists: Martha Wainwright, Florence K., Cœur de pirate, Salebarbes, The Brooks, Veranda, Colin Moore and dozens of others! Adequate traffic control will of course be respected during the box office sales of all our shows, as well as during the indoor performances, which will take place in accordance with current regulations and in complete safety. In addition to the indoor shows, others will be free and presented at Place du citoyen de Chicoutimi, Agora de la Baie, Pulperie and other unexpected locations, providing spectators and artists alike with unique musical moments and a breathtaking view of our beautiful region. This adapted formula fulfills our beautiful mission to promote culture in Saguenay Lac-Saint-Jean and will allow us to bring thousands of fans to experience unique sensations, as we have done for our last 24 editions.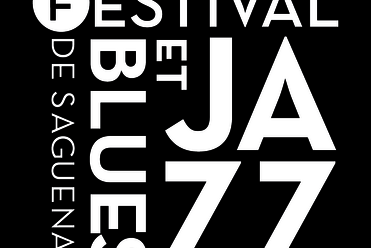 Event date(s)
April 26 to 29, 2023
The displayed schedule may be subject to change. For any questions, please refer to the company's website or contact the company directly.
Period of operation