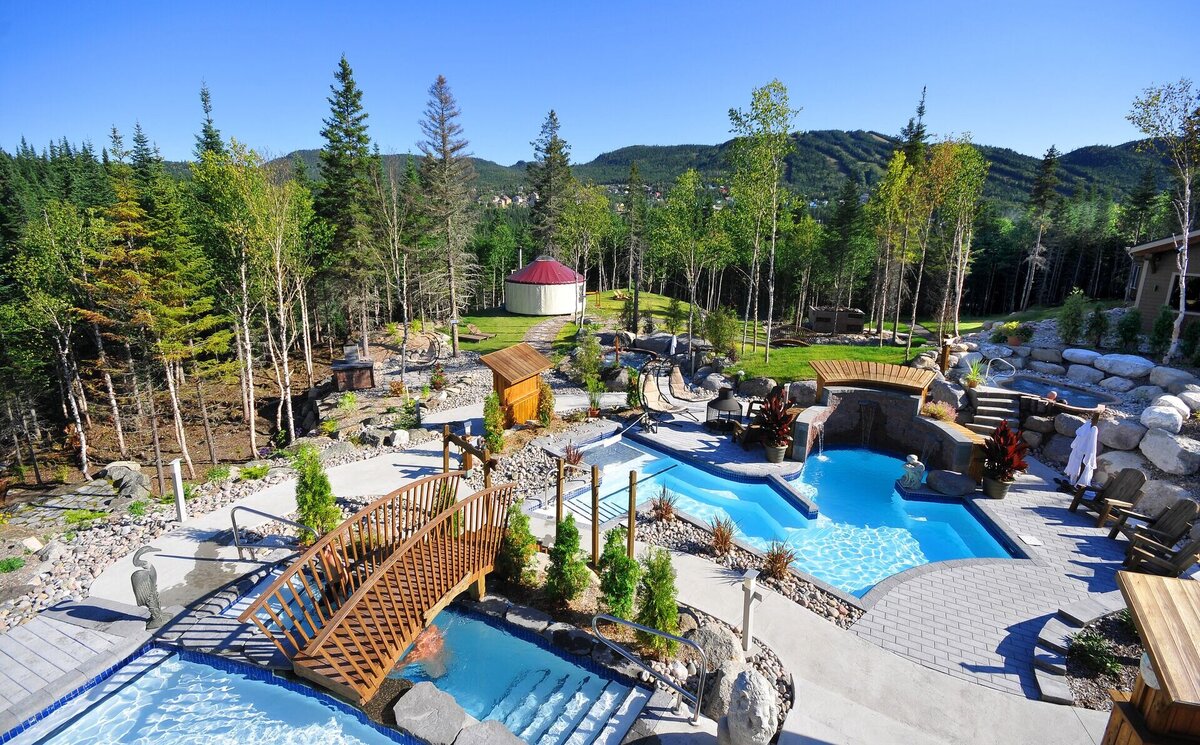 L'Éternel Spa - Saint-David-de-Falardeau

Who said snow and cold couldn't rhyme with relaxation? The climate of the Saguenay-Lac-Saint-Jean region makes it possible to relax like never before, whatever the time of year. Facilities reminiscent of Scandinavian settings, places that encourage rest and relaxation, and breathtaking views. These are just some of the features you'll find in our regional establishments.
Put on your bathrobe and discover a unique regional experience. Relaxation guaranteed!
---
What is a thermal experience?

For those unfamiliar with the term, the thermal experience originated in Scandinavia. With a climate where colder temperatures coexist with the warm water of numerous natural geysers, they have the perfect environment to exploit a method of relaxation based on thermal contrast.
The thermal experience creates deep relaxation, in addition to promoting better blood circulation and enabling the body to eliminate toxins with the alternation between hot, cold and a period of rest.
---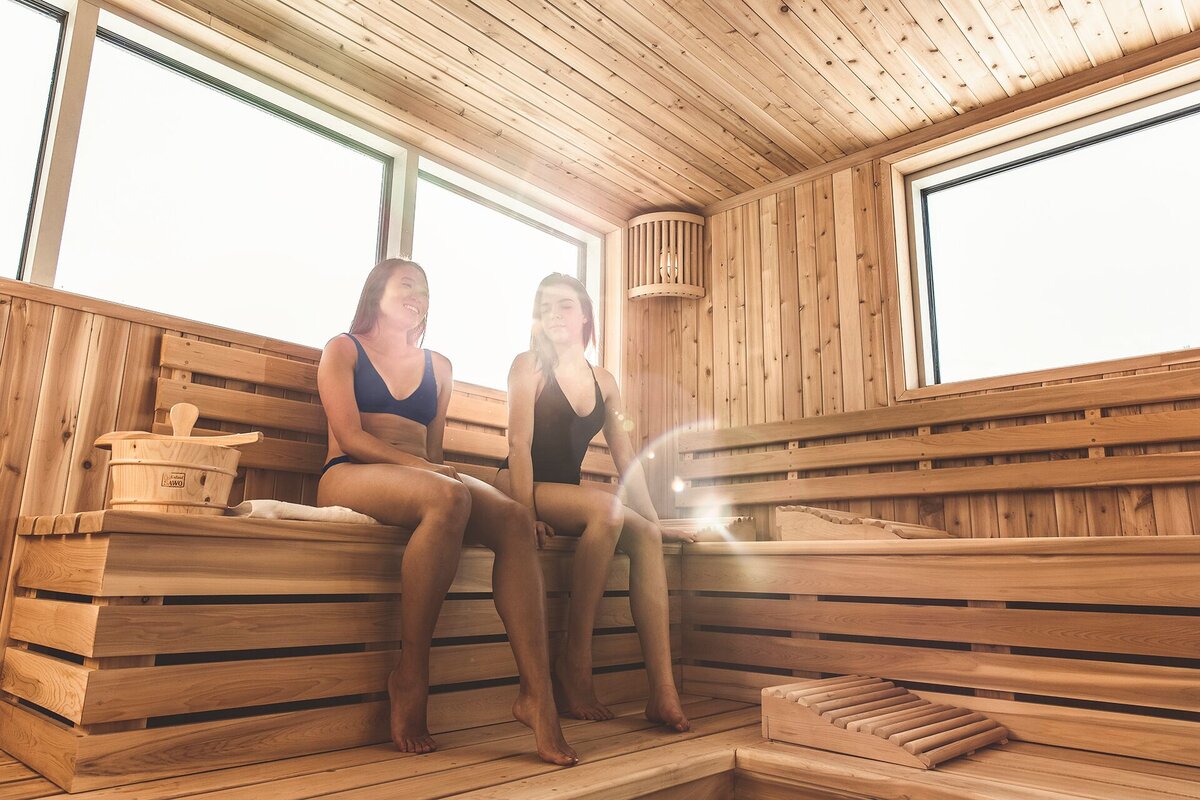 Paus Spa - Chicoutimi
Discover the different stages of the thermal experience
Start your session by sweating in a warm space. Typical space options are saunas (dry heat) and hammams (wet steam). You'll feel the heat take hold of your body.
Duration : 10 to 20 minutes
Immerse your body in a pool of cold water. The contrast in temperature will release adrenaline and give you a feeling of well-being.
Duration : 10 to 30 secondes
Now's the time to relax. There are several rest areas available to visitors. Sitting or lying down, let your muscles relax and enjoy this moment of ultimate peace and relaxation.
Duration : At least 20 minutes

The warm environments will envelop you and quickly put you in amazing comfort. As for the cold baths, essential for bringing a significant thermal change, you'll be able to test the spirits of your group members. The terms "cold" and "polar" are not just used for aesthetic purposes. 3, 2, 1... Here we go! But the best part is, once the short immersion is over, it's time to lay down and let the body and mind rest completely. To reap the maximum benefits, it's recommanded to repeat the cycle a few times.
Nordic baths and spa experiences are great activities to enjoy with friends, as a couple or even solo, in the most relaxing surroundings. Whether you choose a spa in the countryside or a more urban setting, these experiences are guaranteed to make you lose track of time!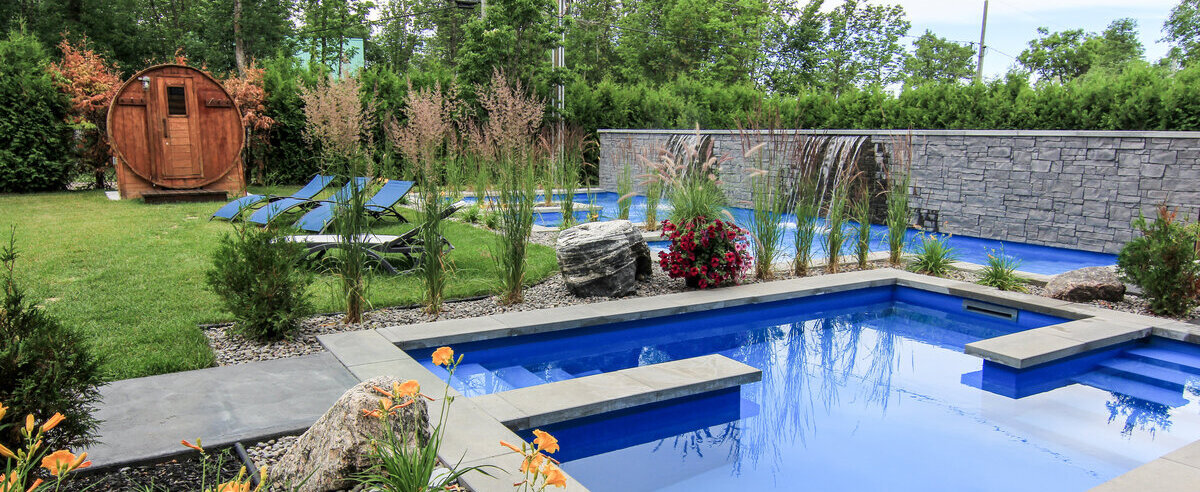 Chalets et Spa Lac-Saint-Jean - Chambord
There are many ways to relax in Saguenay-Lac-Saint-Jean. After a day of cultural discoveries, hikes or simply to give yourself some quiet time, massage therapy and treatment centers are there to offer you relaxation and rejuvenation.
Few things can beat a good massage to let your mind rest. Treatment centers are sure to provide a personalized experience to suit your needs, budget and schedule. Whether solo or with a partner, this moment will help you reconnect with your body.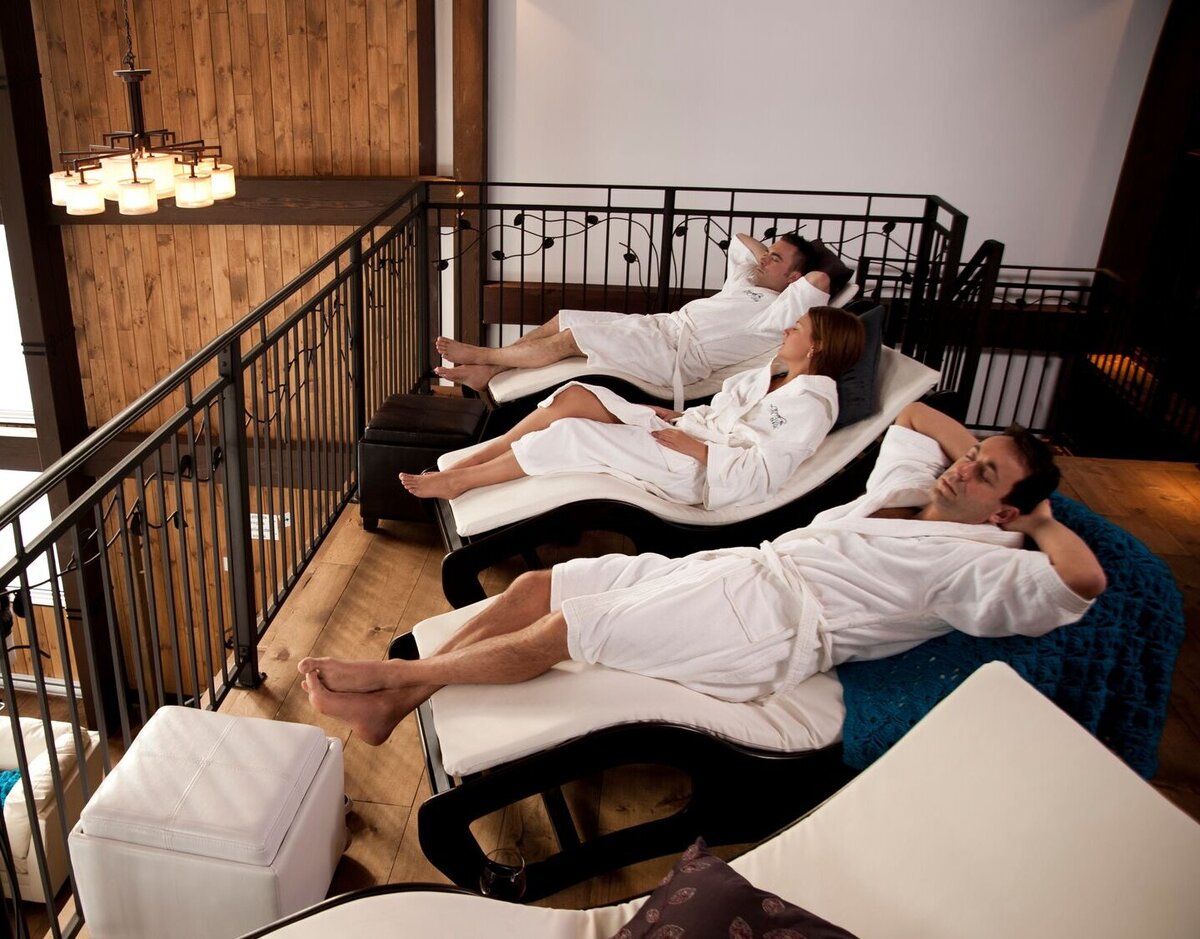 In addition to massages, other treatments are also available.

• Facial treatments
• Body treatments (wraps, drainage, etc.)
• Manicures and pedicures
• Specialized treatments (maternity, men)

Don't hesitate to ask the company about their services or current promotions.