Major projects and developments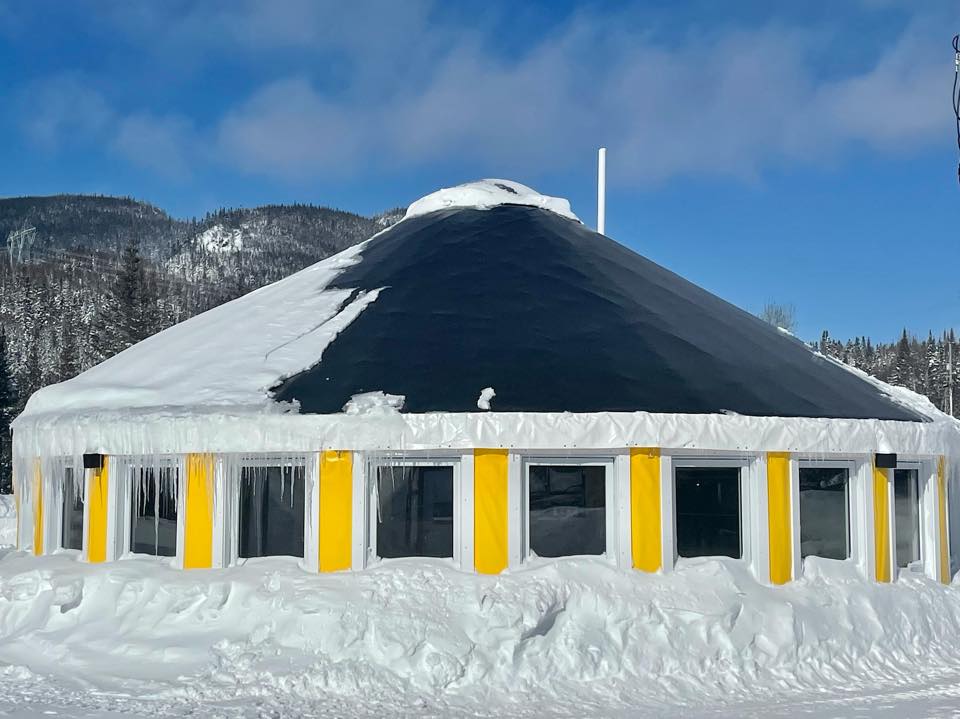 Café Giallo - Imago Village
Imago village now offers you access to a new restaurant, Café Giallo. It offers lunches with pastries, a sandwich shop and gelato, an Italian ice cream. All this is of course accompanied by the sale of coffee. A menu that will please everyone!
Kamook - Imago Village
Also, a half-sphere accommodation is added to Imago Village. Kamook Domes offer a luxurious stay to its visitors with heated floors, full bathrooms, access to running water and heat pumps, which provide heating and cooling. They can accommodate two to four people in their bright and warm space. Five domes and the restaurant are already in operation. This spring, five other accommodations will also be implemented.
Val-Jalbert
Val-Jalbert
Val-Jalbert
Come and admire the Lac Saint-Jean directly from your lodging thanks to a wall-window that offers you a panoramic view! This new type of 4-season home can accommodate between 1 and 5 people and includes many amenities to make your stay comfortable. You will have access to a complete kitchen and bathroom, as well as an outdoor living space. It is possible to rent this new feature of the Historic Village of Val-Jalbert starting at $227!
The new "Curious Chronicles of Nosy Joe" course is now available in winter! Enjoy this digital adventure with the whole family in the company of Joe, a character in augmented reality. This encounter will allow you to learn more about the Historic Village of Val-Jalbert.
A new formula for your employee or group dinners is now offered at the Historic Village of Val-Jalbert. This formula can also be the ideal choice for a teambuilding activity by combining lodging in the heart of the village and winter recreational activities. This offer is available from November 17 to March 26, starting at $62.95 per person!

A multitude of Nordik activities
Do you put on your boots and gloves in winter? At Le Nordik Réserve Boréale in Begin, there is a whole range of activities that can be enjoyed during the winter season: cross-country skiing, hiking trails (snowshoeing available for rent), snowmobiling (trail nearby), outdoor skating rink and dog sledding. In addition, come and enjoy the new snowmobile relay, which has undergone several renovations to become a unique site.
Guided Nordic ski outings
At Aventure Rose-des-Vents, discover the best-kept secrets of the Saguenay's north shore by learning Nordic skiing, halfway between cross-country skiing and downhill skiing. Three types of packages are offered for an immersive experience in the boreal forest. Equipment is not included, but ski rentals are offered by the Boutique Hors-Circuits.
This year, we will have the rental of various equipments so that the customers can enjoy and discover our enchanting trails. For the winter of 2022, Centre touristique Vauvert-sur-le-Lac-Saint-Jean has decided to create a rental room at the bottom of our Vauvert center. There will be snowshoe, fatbike, scooter and skate rentals. In front of the marvellous Lac Saint-Jean, 2 ice rings will be present. In order to warm up, the snowmobile relay will be open with, on the spot, various local dishes, snacks and our traditional bar.
Pêche Aventures Saguenay
Acquisition of ice fishing
This great expansion allows Pêche Aventures Saguenay to become the largest fishing shack rental company in the region. More than fifty units will be available for rent on the ice of the Fjord this winter. In addition, all units will be converted to propane heating, allowing a much cleaner and more comfortable energy for the clients.
Pêche Aventures Saguenay

OTIS Nature
A corner of paradise, OTIS Nature is a company specialized in accessible tourism for all. They have completed the two universal access units located in the main pavilion. They are beginning to modify the reception area of the main lodge and will add two new independent universal access units. The site is expected to be open to snowmobilers by mid-December.
Family cottages are back this winter at Ermitage Saint-Antoine! These accommodations located just minutes from the majestic Lac Saint-Jean are fully equipped to accommodate up to seven people per unit. These cottages are the perfect place to spend time in nature with family or friends.
What's new in the region's outfitters
Itouk Outfitters is in full development! The 3 cottages located on the site have been fitted out for the winter, so that you can enjoy these accommodations despite the drastic change in temperature. In addition, a new inn will open its doors. It will have 5 rooms and a shared bathroom, which will accommodate a total of 10 people.
This winter, Clauparo Outfitters is added to the list. A total of 4 cottages will be available for visitors, which offers a capacity of 24 people on the site. Moreover, two new cottages are also under construction to offer you even more comfort!
There are some changes at the Monts-Valin du Archer Outfitters! They currently have 3 cottages already set up for the winter and ready to welcome you throughout the winter season. Moreover, 2 other cottages are currently under construction. They will be a wonderful asset for the site.
Lac Laflamme Outfitters has new owners! They have started the renovation of the VIP cottage and are building 2 new cottages.
Unusual lodgings and camping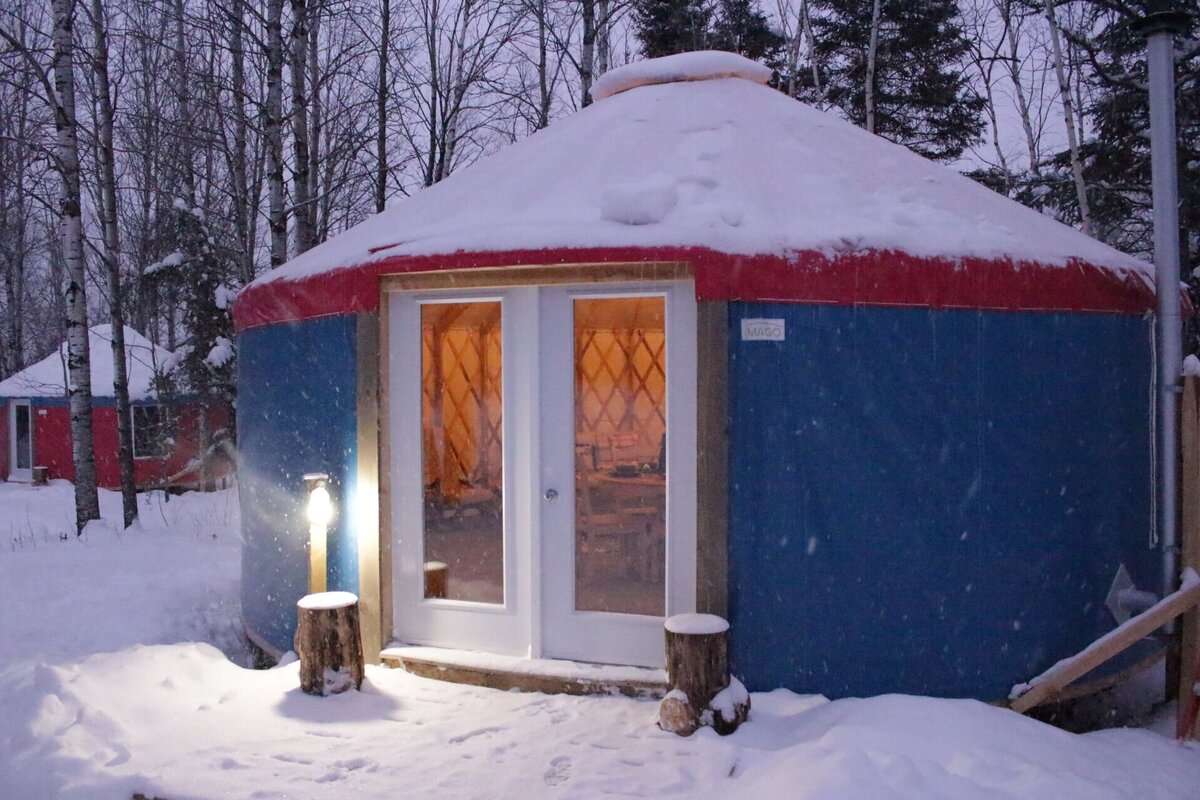 Domaine L'Orée des Bois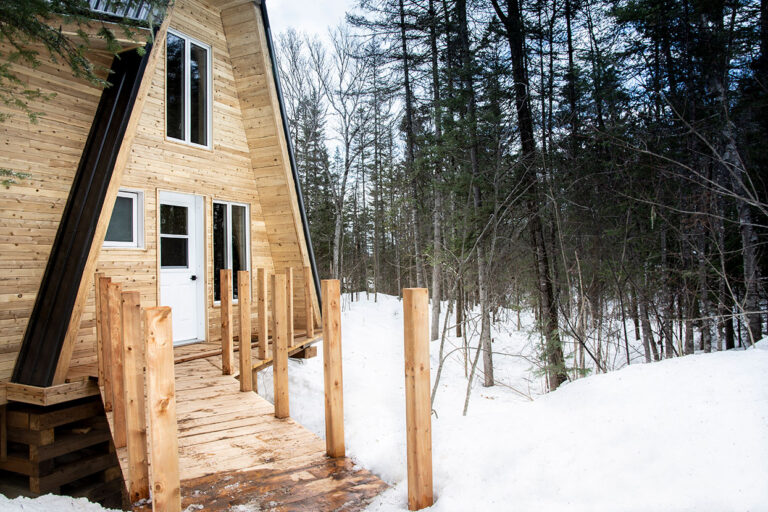 Exode en nature
Stay in a yurt at Domaine L'Orée des Bois in the northern part of Lac-Saint-Jean, in a boreal environment, near a magnificent river. The ideal place to get away from it all and enjoy the magnificent setting of the domain. Practice snowshoeing or hike the interpreted circuit-rally. Taste local products with your stay in a yurt.
New nature lodging offer on the banks of the Pelletier River in Sainte-Rose-du-Nord at Exode en nature. Stay in one of the two small isolated houses powered by solar energy, equipped with toilet and kitchen. This winter, fondue dinners and breakfast baskets made of regional products will be on the menu.
Food, restaurants, delicacies and microbreweries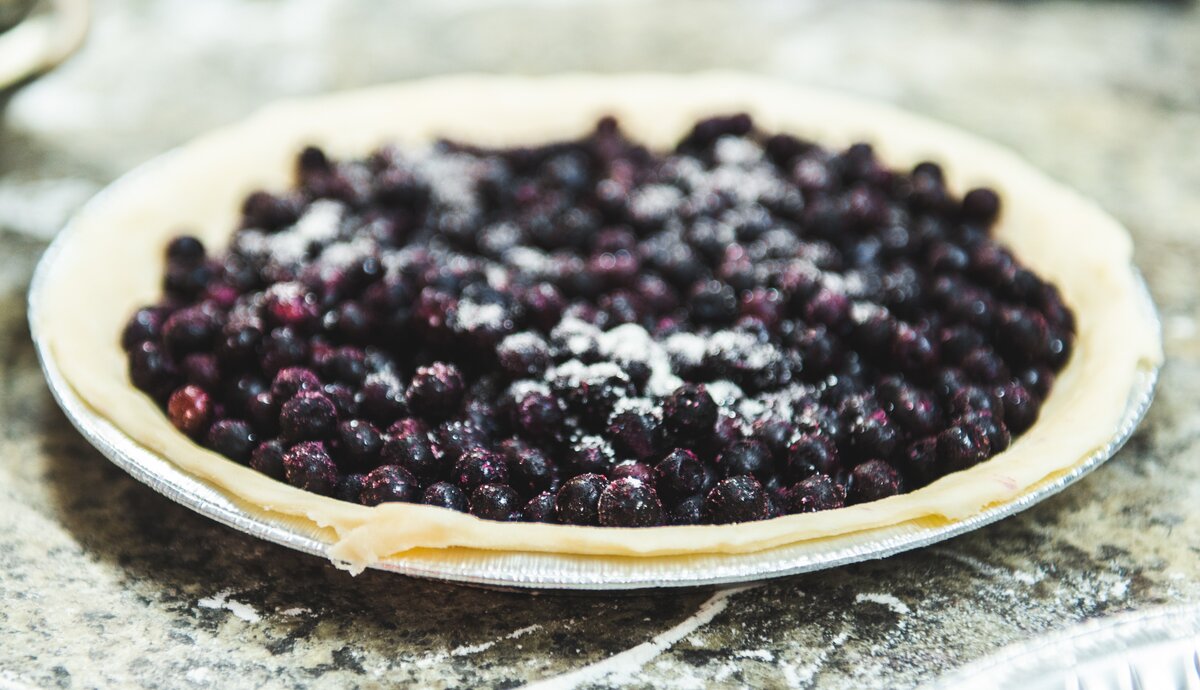 This winter, book your cottage at Les Chalets Baie Cascouia and add the option of a regional meal to your reservation. Enjoy a traditional meal with real Saguenay-Lac-Saint-Jean tourtière and homemade blueberry pie served in the comfort of your cottage.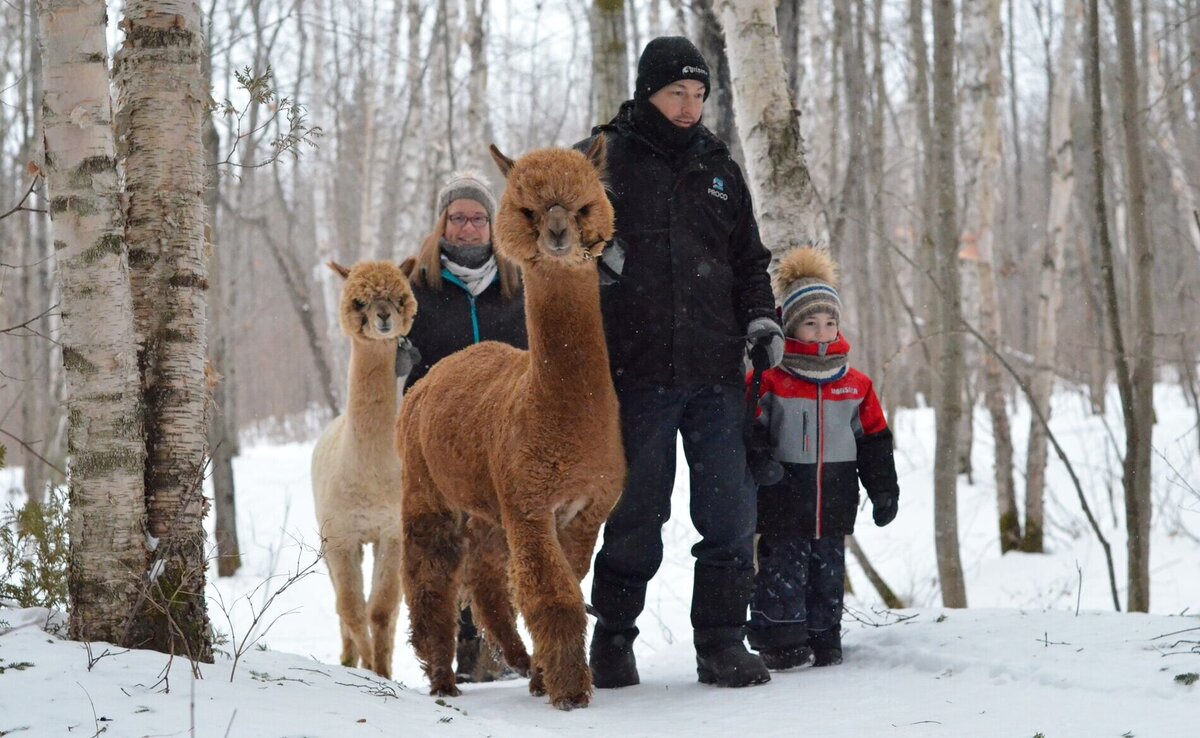 Alpaga de la Relève
Come and enjoy a privileged moment in the company of magnificent alpacas! Ferme Alpaga de Relève offers leashed walks with their magnificent animals. This extraordinary experience, priced at $50 for adults and $25 for children, is the perfect winter outing for the family.
At L'Orée des champs, visit the Economuseum of the Charcutière d'agneau to discover its history. This economuseum includes a boutique, a workshop-laboratory, a mini-farm and a walking trail with interpretation panels.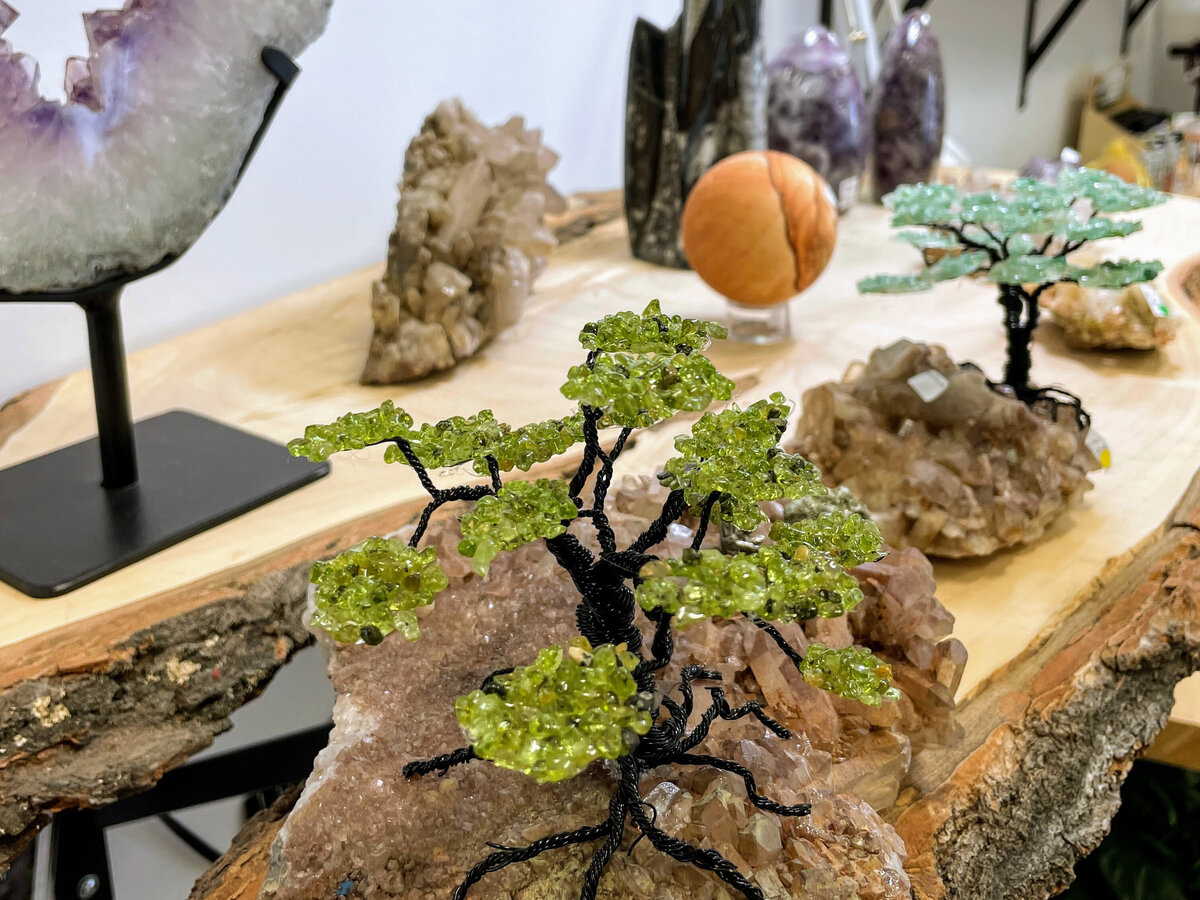 Cristal du Lac
In a more discreet place than Métabetchouan, discover or rediscover the activities and the boutique of Cristal du Lac. Find emeralds, quartz crystals, amethysts, fossils, shells and many other minerals in the indoor prospecting-express activity. Marvel at the pearl mining and geode opening activities.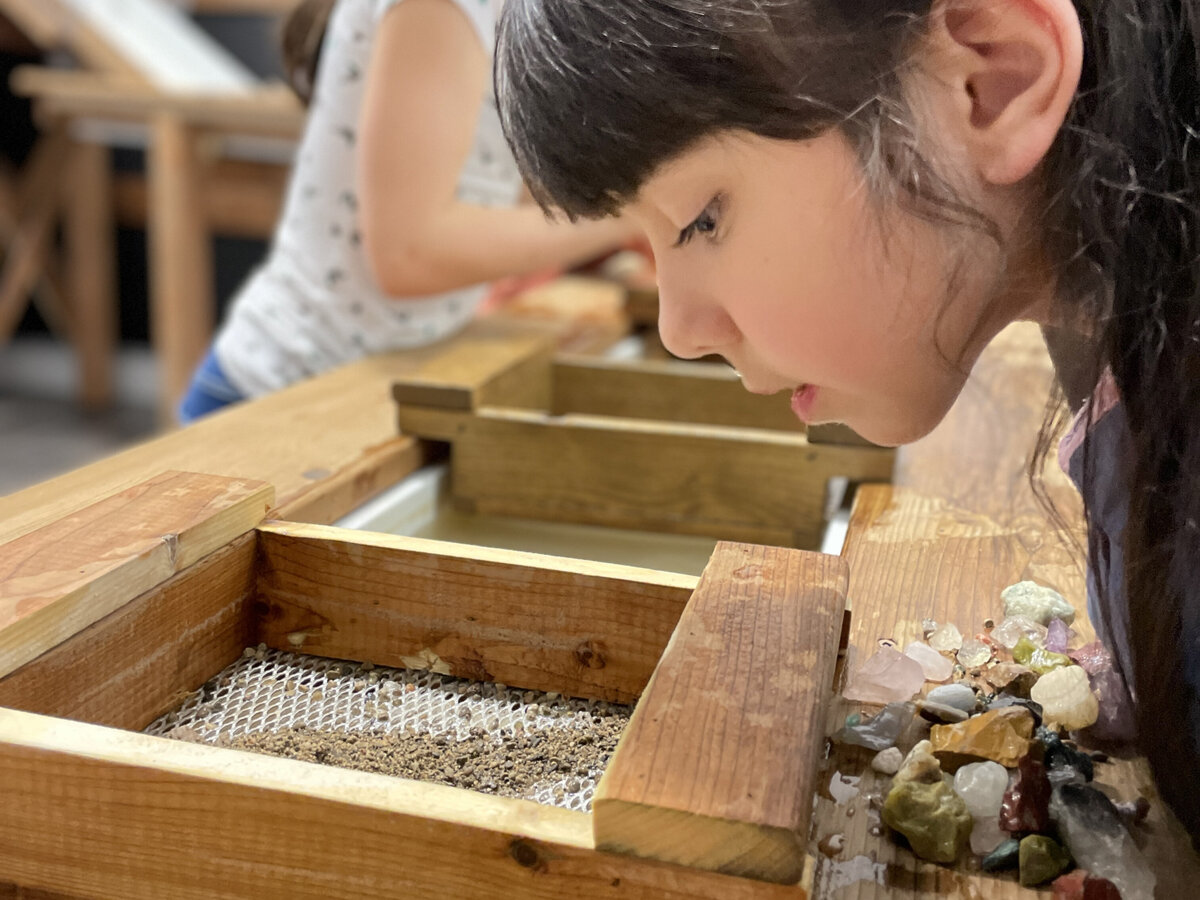 Cristal du Lac
Events, shows and exhibitions

Parc Aventures Cap Jaseux
Cross Lac Saint-Jean on skis on February 18th! A unique chance to complete 34 km on a groomed skate track between St-Gedeon and Chambord! The event will take place as part of the Courses CRYO, which also features fatbike and running crossings.
Passionate photographers from the J.A.K. and La Baie photo clubs present a selection of 78 shots of the Saguenay winter wonderland. Our harsh winters, our grandiose landscapes and the ingenuity of the local people who face the cold and the snow are revealed in this exhibition that will be presented until January 15, 2023 at the Musée du Fjord.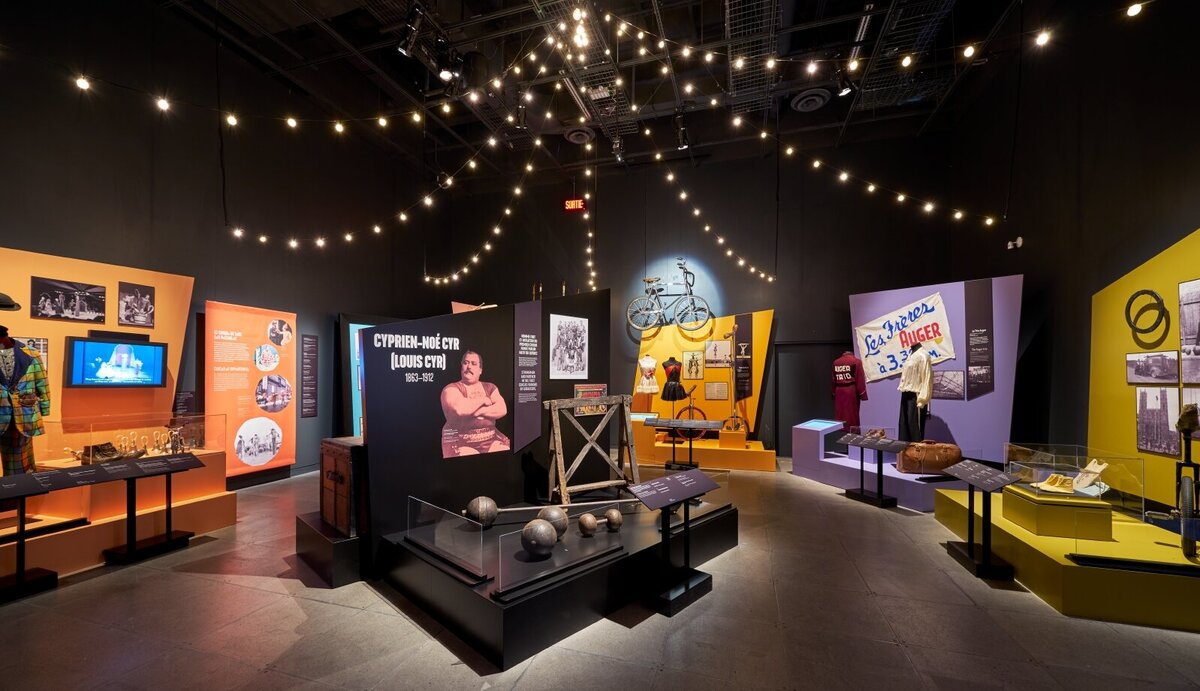 © Pointe-à-Callière/ Romain Guilbault
Place au cirque! showcases the circus arts in Quebec, from the pioneers such as Louis Cyr, the public entertainers and the first families of acrobats, to the contemporary companies that have made their mark beyond our borders. Thanks to the participation of some fifteen lenders, the exhibition features 150 objects, as well as several video excerpts, archival images and interactive displays. This exhibition is produced by Pointe-à-Callière, the Montréal Museum of Archaeology and History, with financial support from the Government of Québec. It will be presented by La Pulperie de Chicoutimi / Musée régional.